Every now and then I get the urge to just go and make something I have never done before. Fully carved rocking horses for my kids, a tractor seat for the garden, a TV cabinet with faux stained glass pictures of dogs, a hexagonal Amish style gazebo are all things I have made on a whim.
Despite having an O Level in metalwork, I really like making things from wood. I look at a pile of scrap timber and think, I wonder what is in there, and off I go.
Here is another of my projects I have dragged across from the old site, a 1/3rd scale replica of a Royal Navy 24 pounder cannon, without the aid of a lathe.
I found some plans online, printed them out, and here is the result.
The plans and some other reference drawings, along with an old drawing set including dividers and a pair of compasses.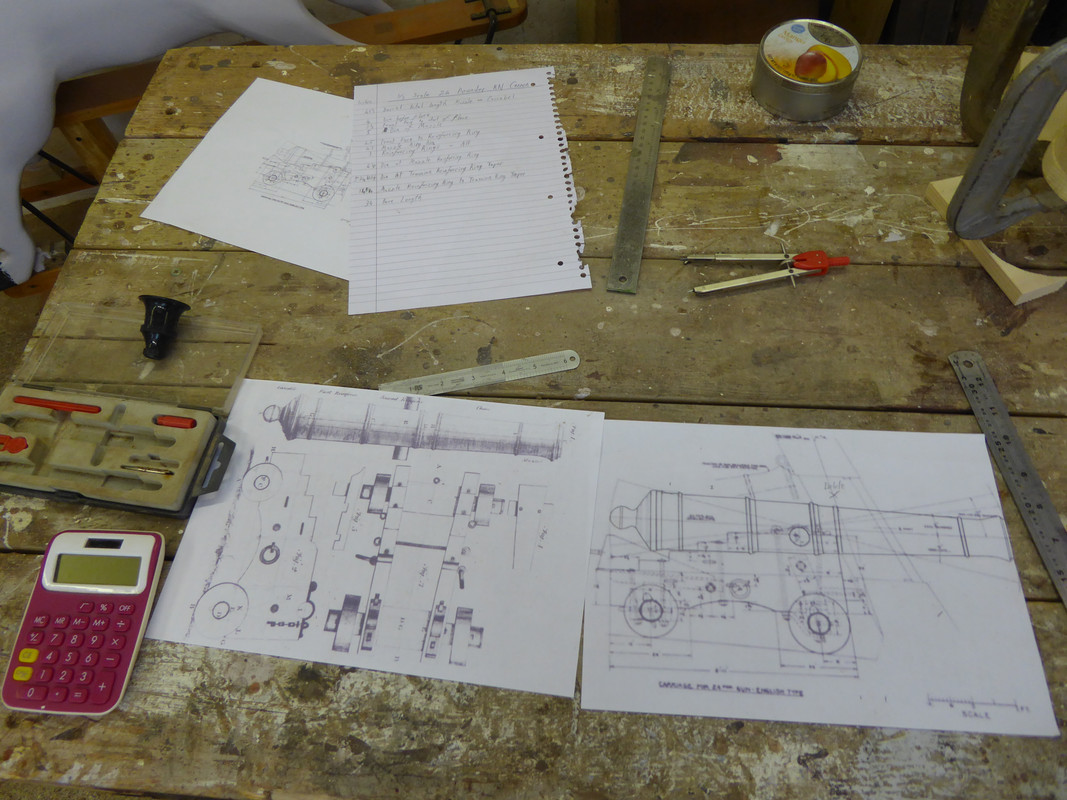 I used a plastic drainpipe to make a smooth bore, then cut discs, each with a hole just fitting the pipe, of differing sizes from some old scaffold planks and other pieces of wood to gradually build up the barrel.
Creating the muzzel. (Spelling as per the plans)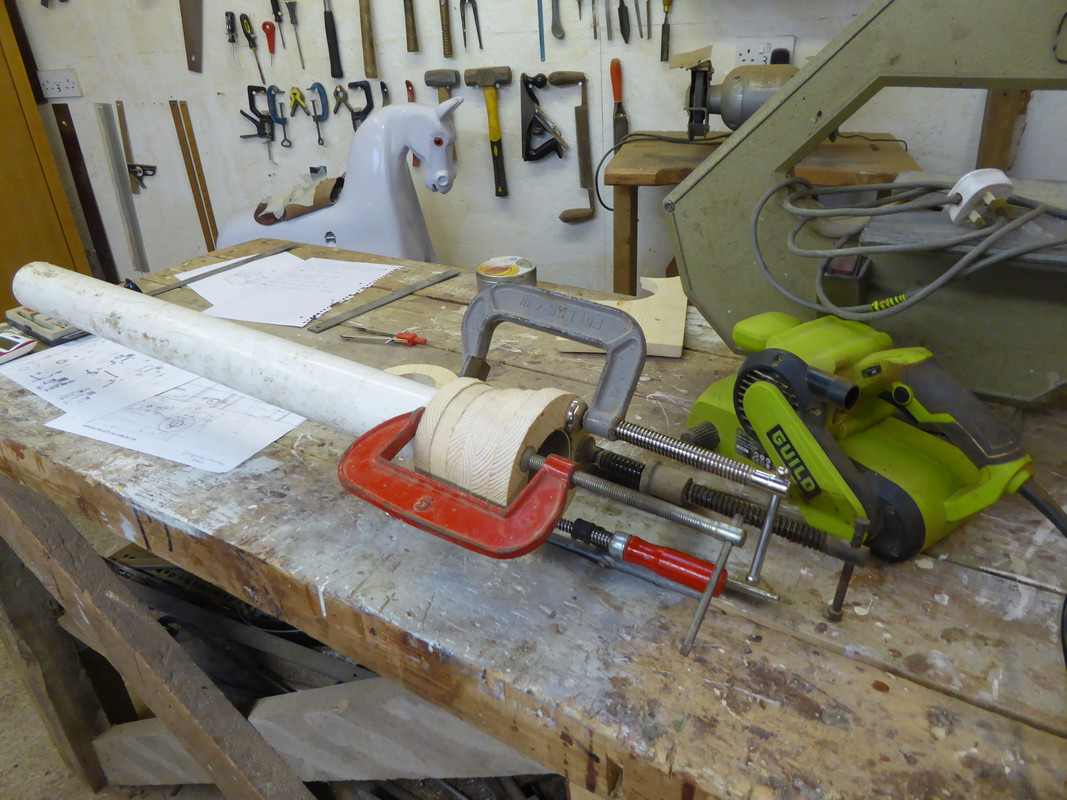 Shaping and smoothing the muzzel.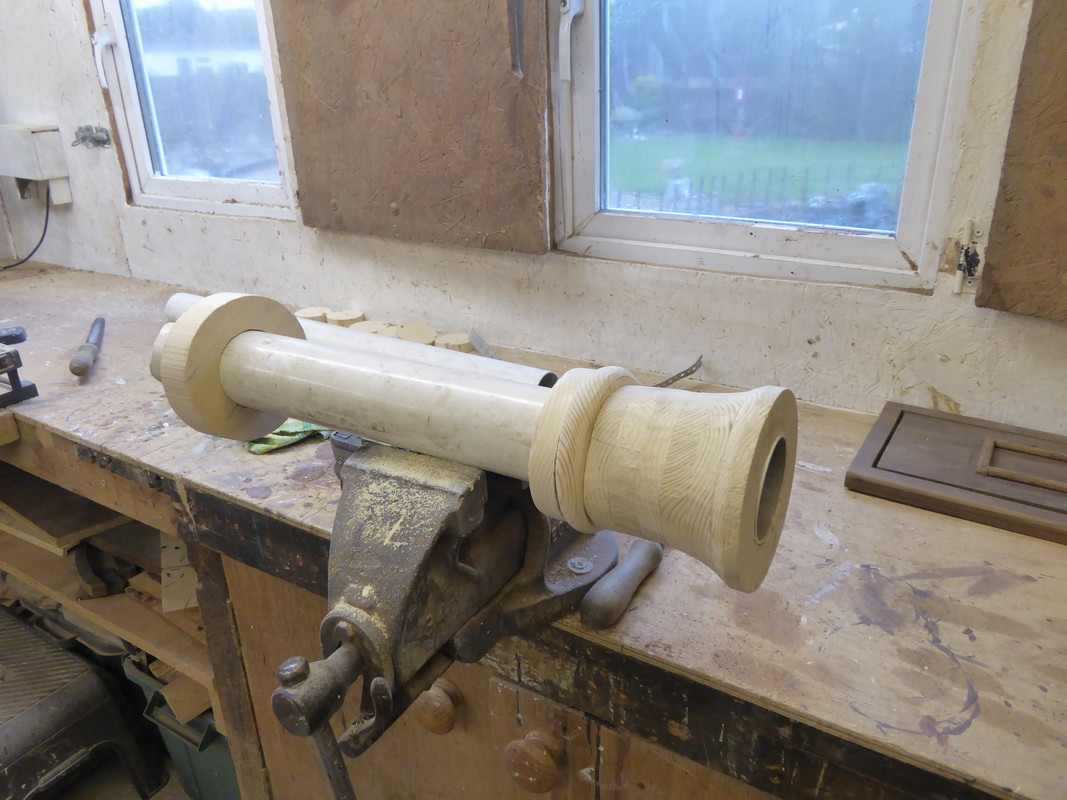 Building up the Chase along with reinforcing rings.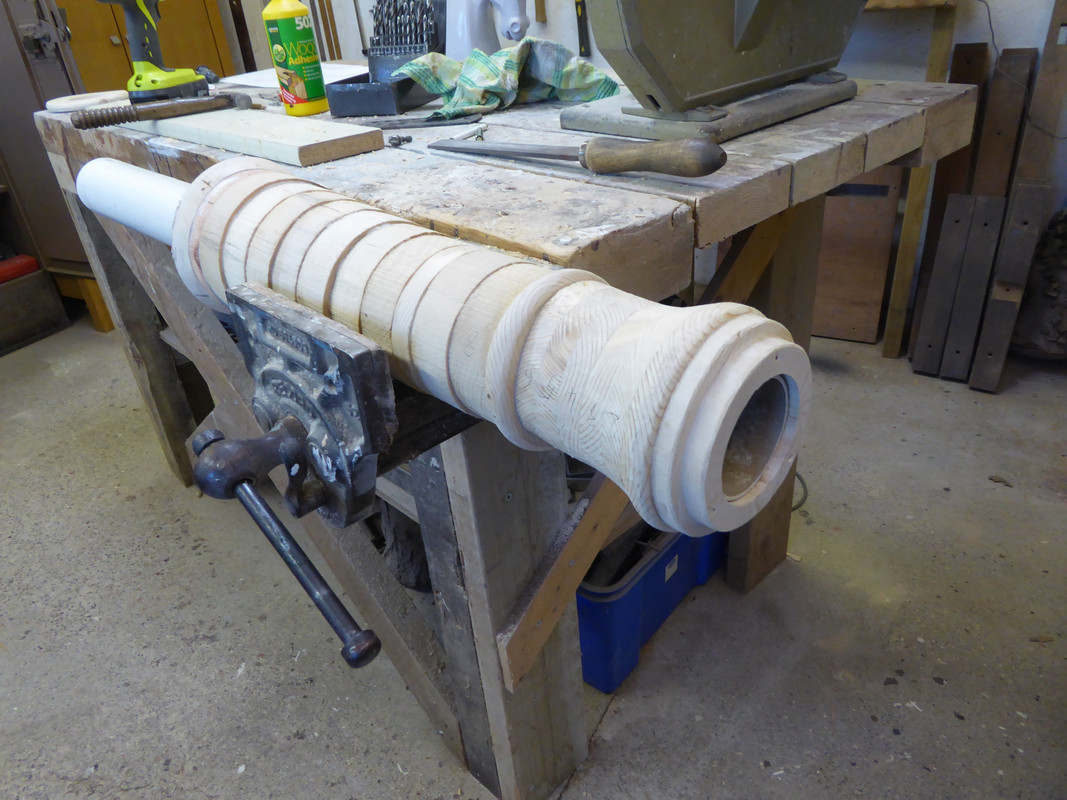 Shaping the Chase and reinforcing rings.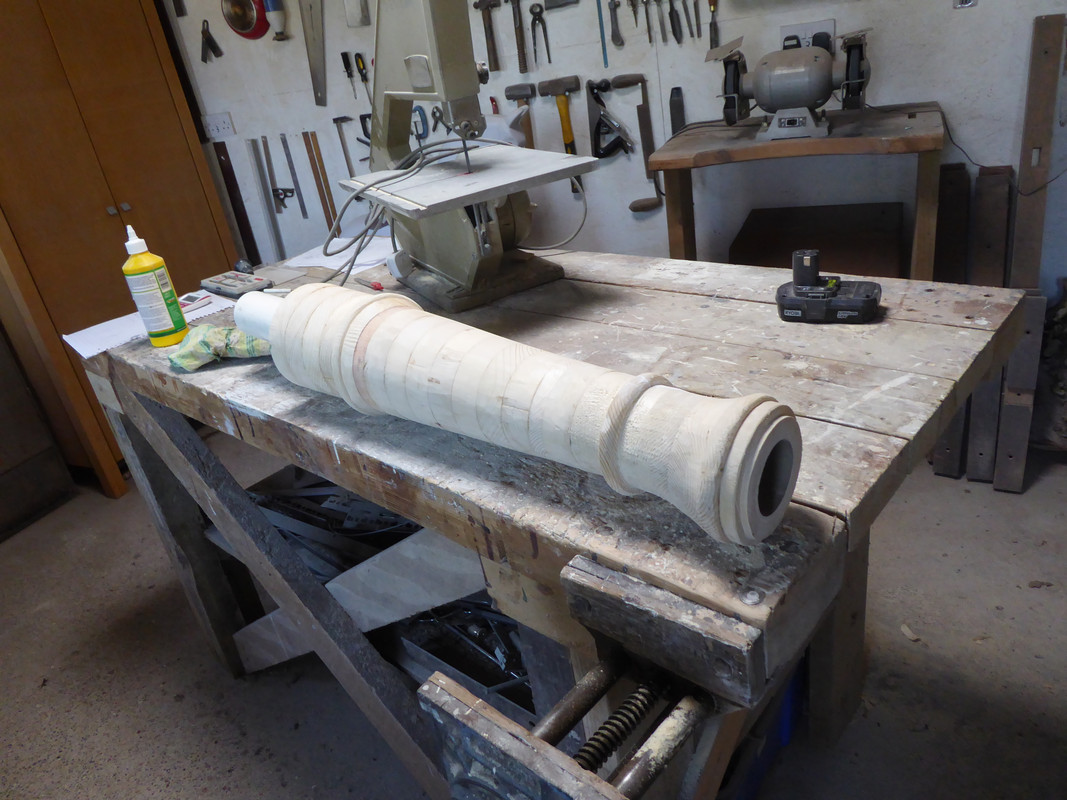 Making the Breech with First, Second, and Trunnion Reinforce.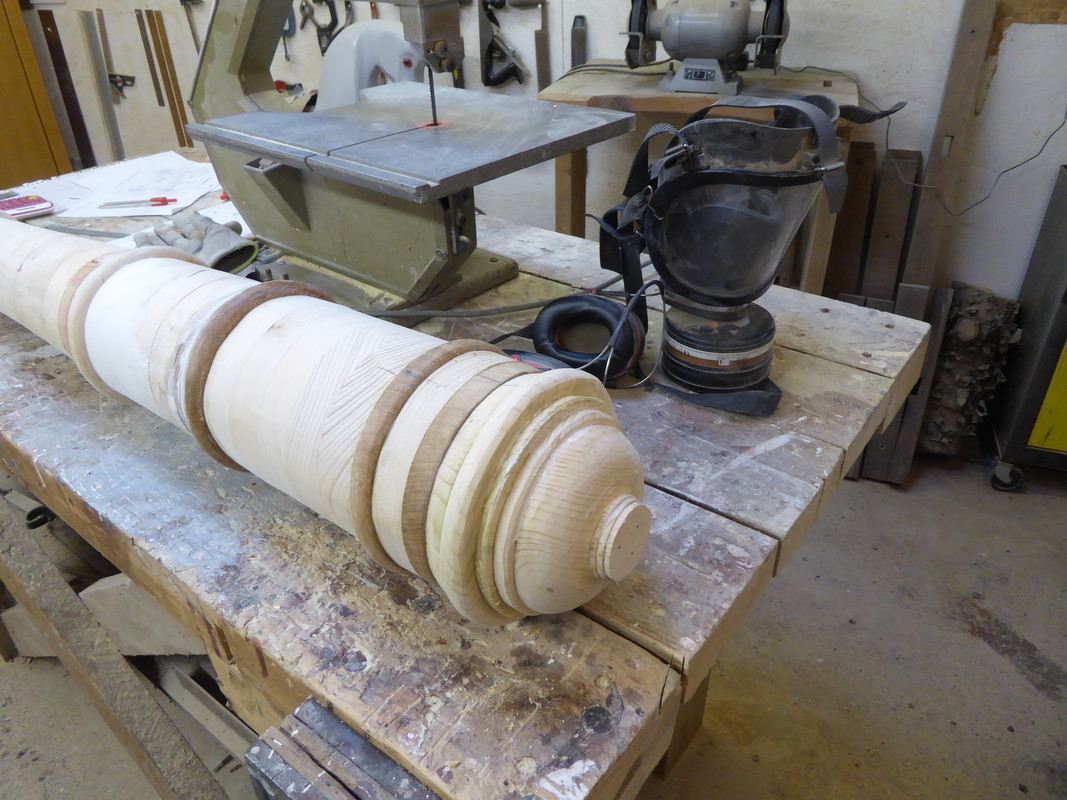 Using a belt sander as a linisher to shape the Cascabel.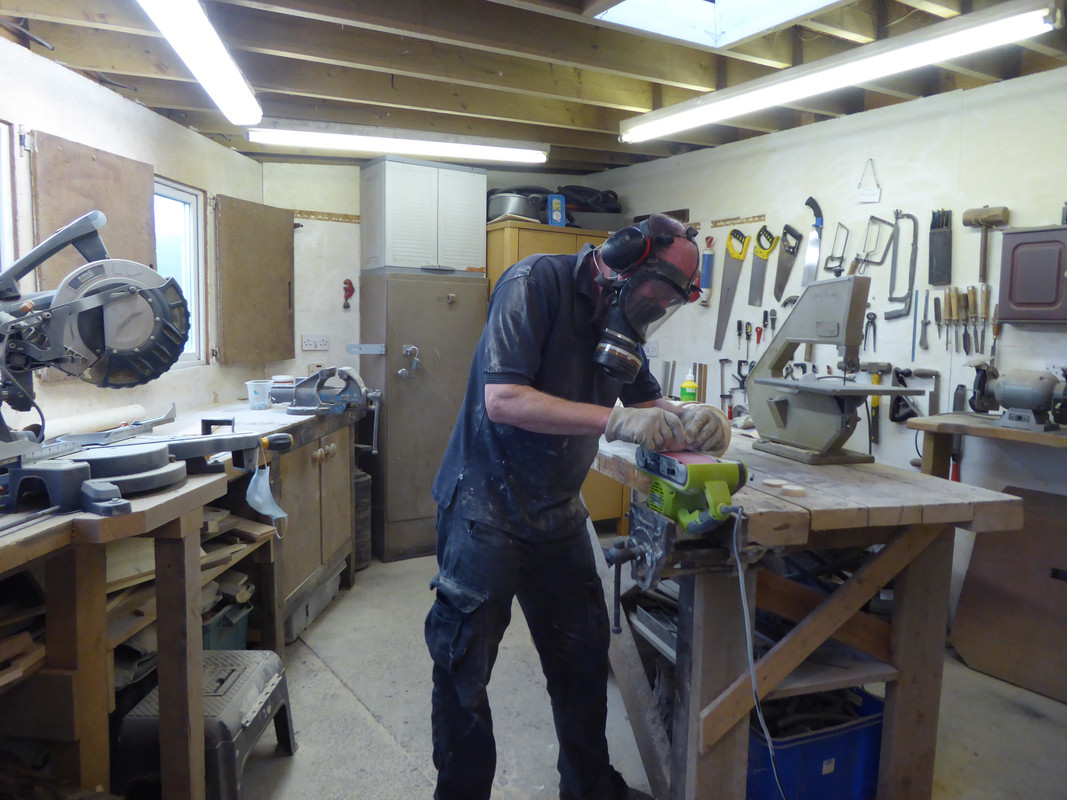 Cascabel ready for fitting to the R Send.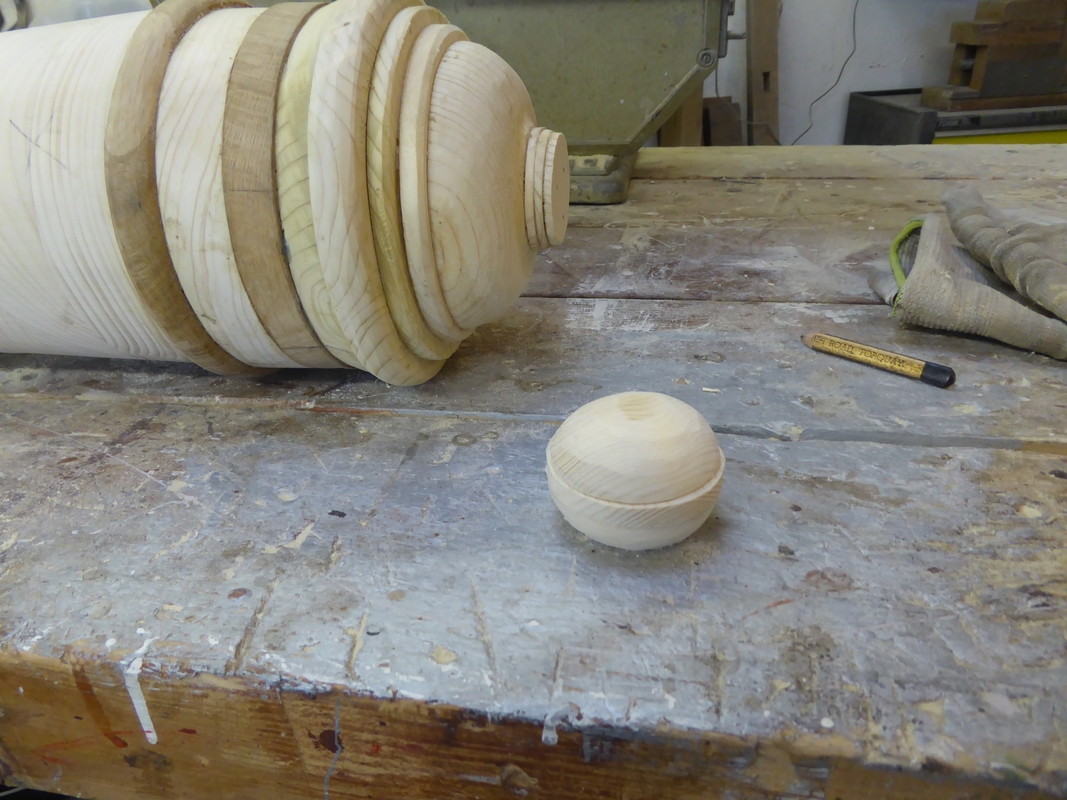 Making the Trunnions. I had to laminate three pieces of wood to get the overall thickness before making the rectangular section into round as I had nothing the right size. My Lovely Cousin does like a man who knows his trunnions.
Trunnions attached and Gun Carriage side pieces made out of some nice pieces of hardwood, salvaged from my Uncle/FiL's old workbench.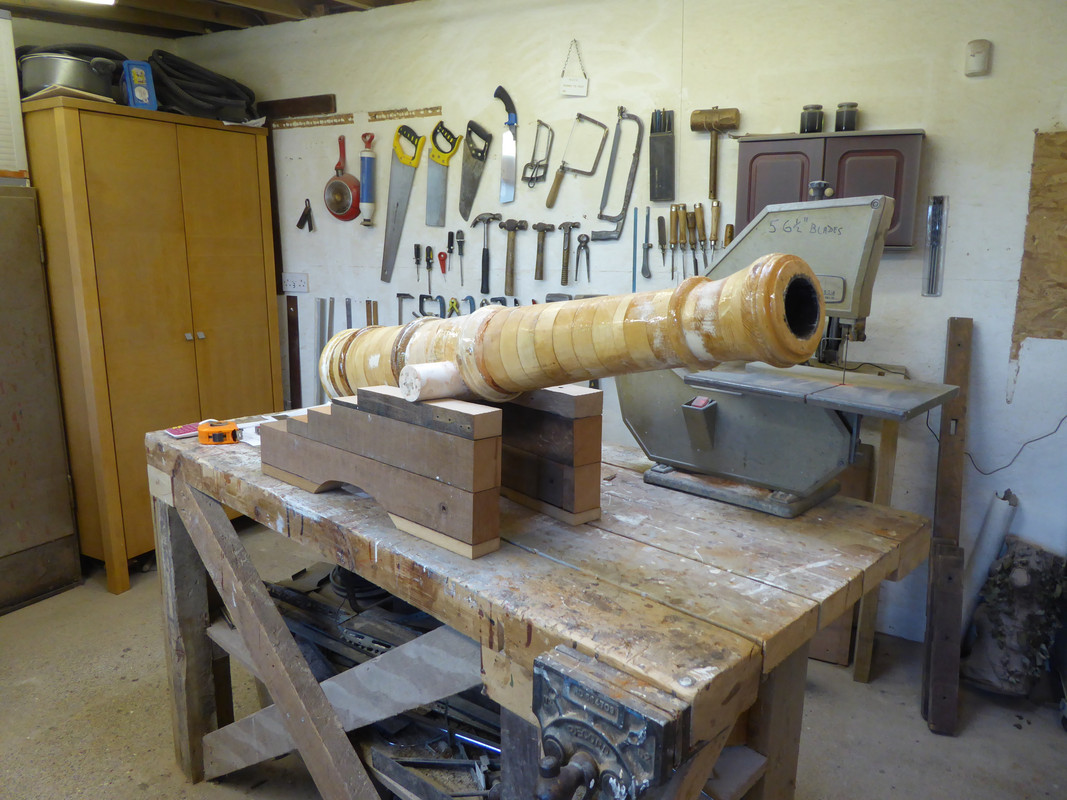 The Barrel painted with fibreglass resin as a waterproof coat, then several coats of Hammerite black.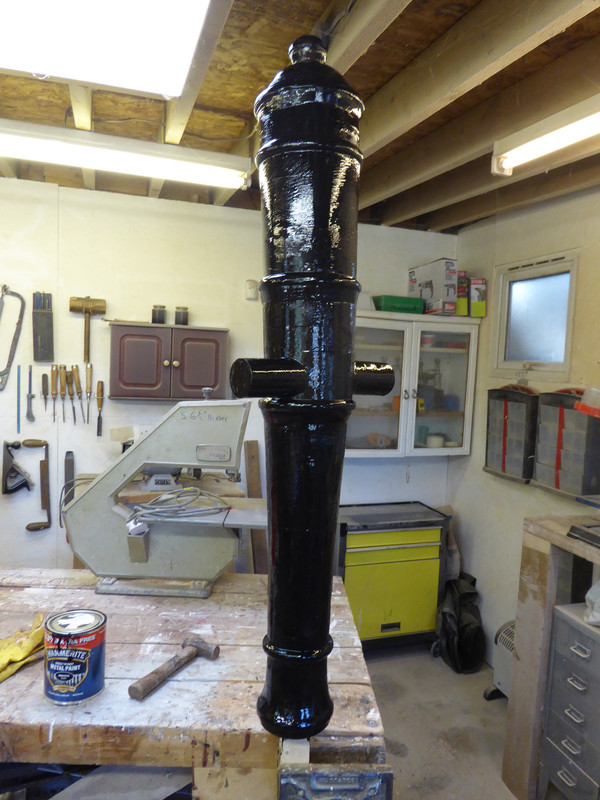 Trial assembly of Barrel onto the Gun Carriage. The wheels were made from a piece of treated roof timber and the fore and hind Axtrees (axles) were made using the same technique as that for making the Trunnions.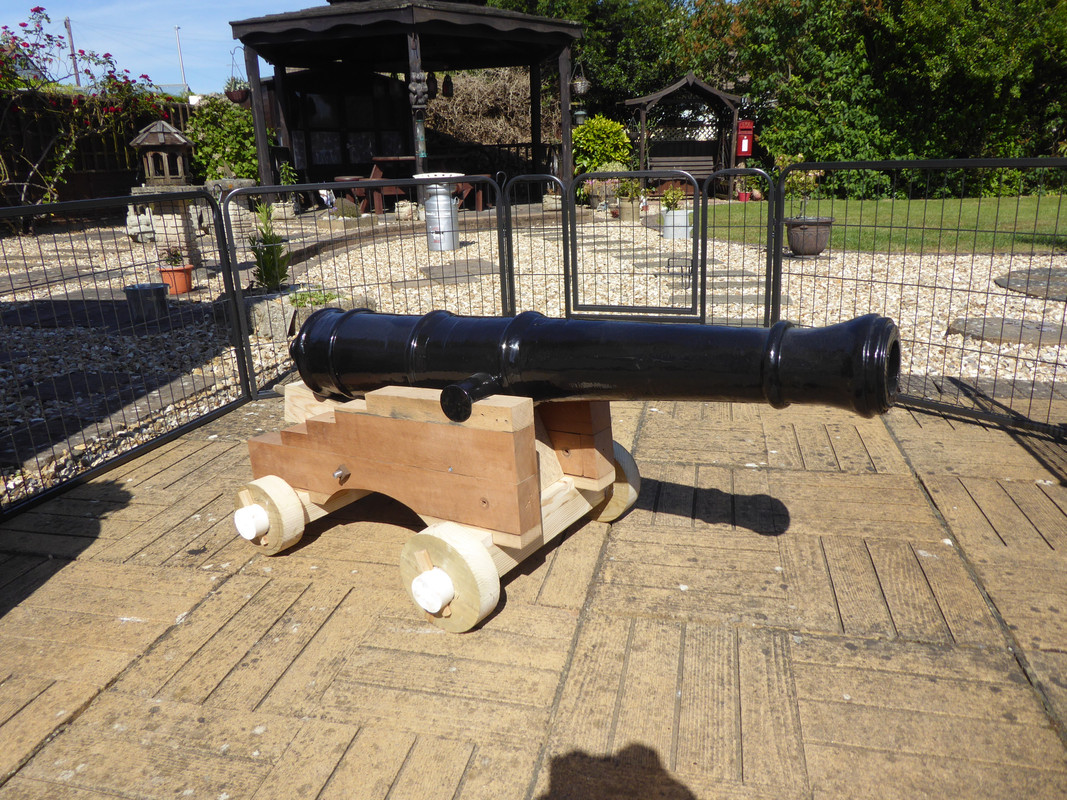 Making the brackets to secure the Trunnions from the side piece of an old metal bedstead frame.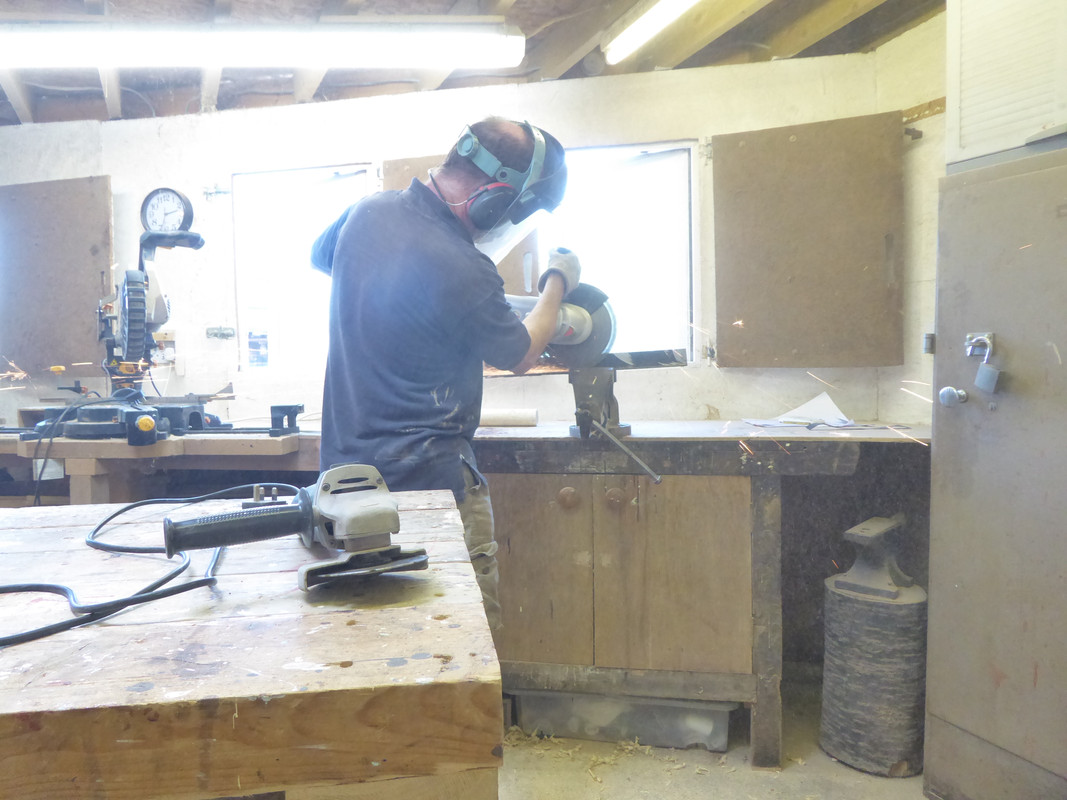 The finished project showing the Breech, Trunnion Mounts, Stool Bed, and Wedge for setting the elevation of shot.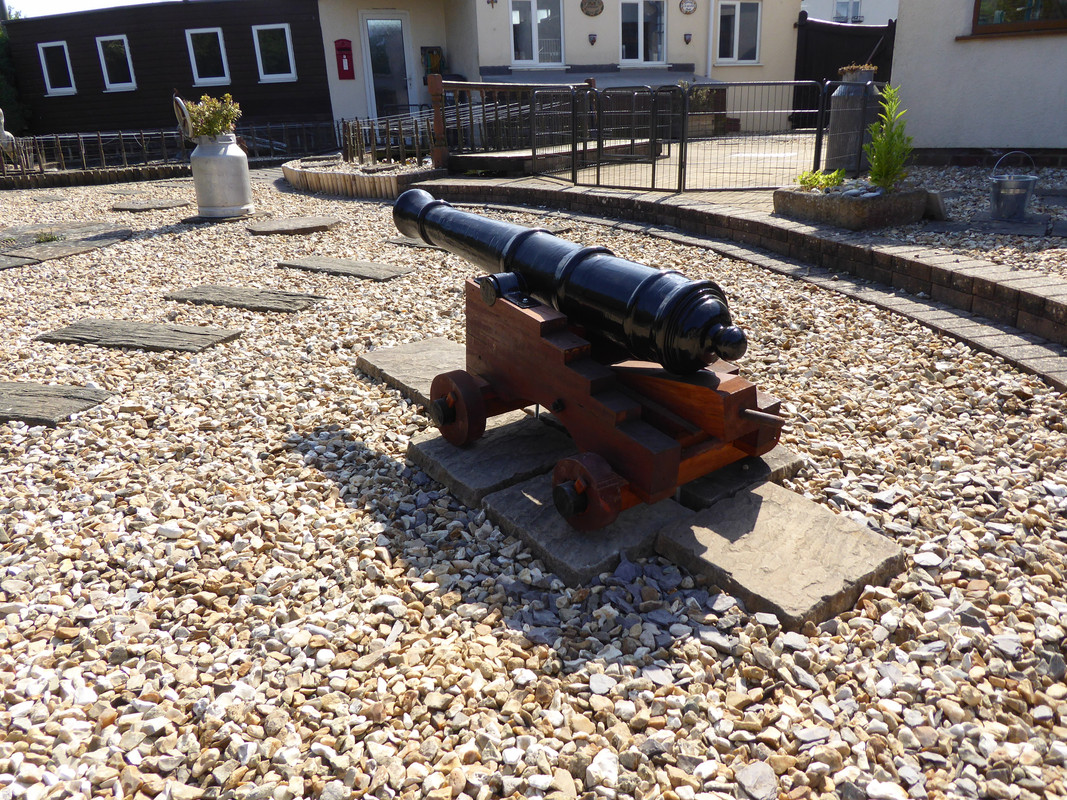 Down the throat, showing the Transom under the Barrel.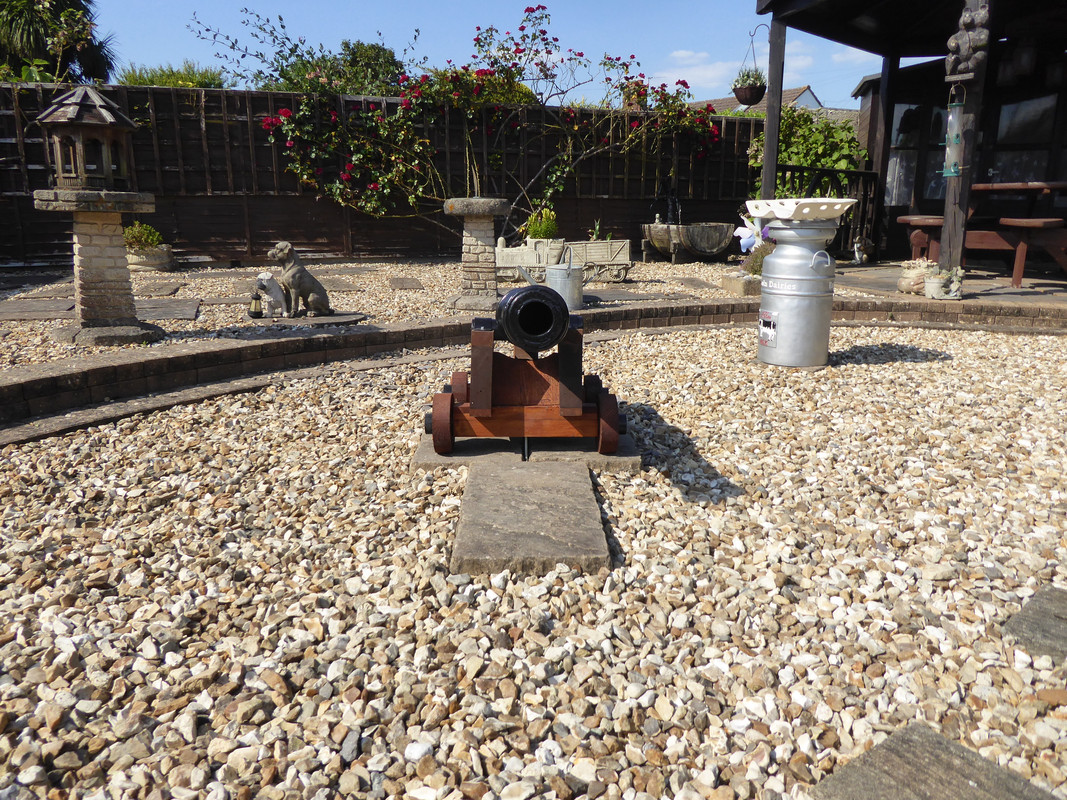 The tractor seat behind the cannon is something I made from the top of an old fish tank last year, mounted on top of a re-purposed water feature.
Ready for Action!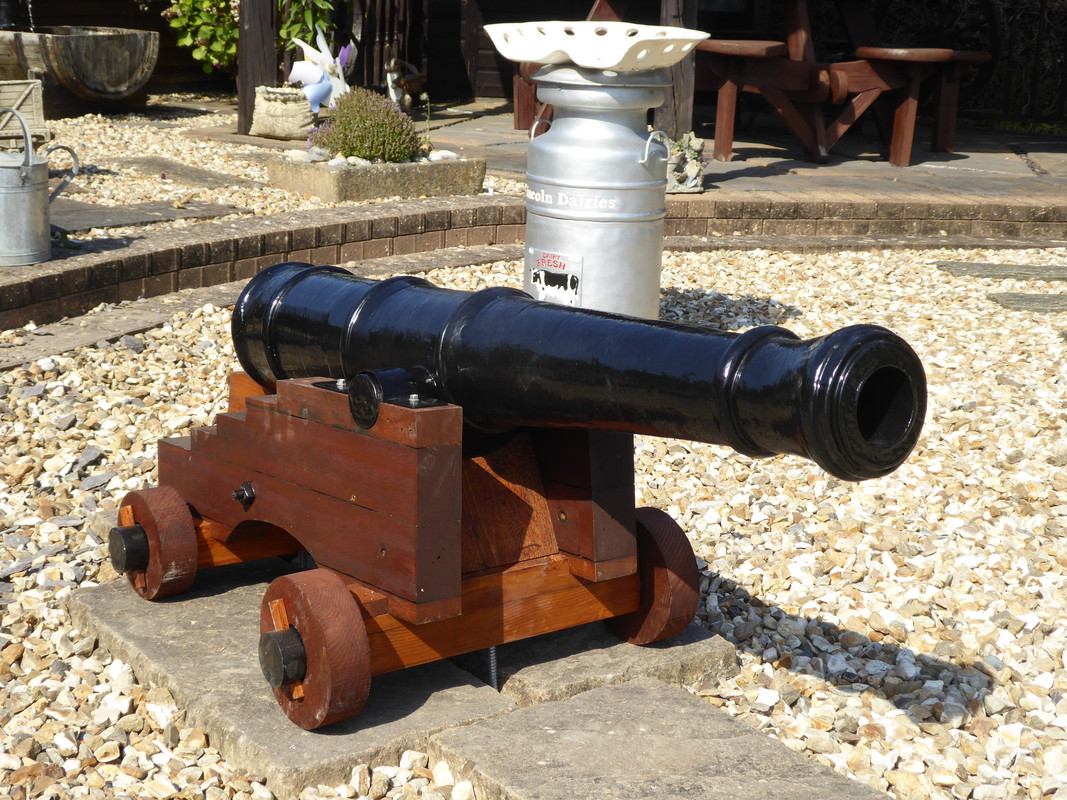 Sadly I had to add anti theft devices bolted from underneath and set in concrete, hence the shiny galvanised bolt showing in the last two piccies.