What are you truly passionate about?
How do you show your passion and enthusiasm?
As I get older my passions have waned although I still love animals horse especially and I love Art going to galleries and exhibitions which of course been curtained these last two years .
How about yourself ?
I'm passionate about dog muck on the pavements & in the parks. It makes me fume - especially when tread in it!
Me too although passion would not really describe just a desire to rub their noses in it .
The feckless owners not the dogs .
My first passion is Christ,
Being enthusiastic to serve the Lord, keeping your/ my passion toward him boiling hot!
I was passionate about my work as a carer, cook, cleaner!..
Oh dear I walked straight into that one

Never be afraid to share your passions…even if it upsets others, be true to your "own" passions.

Do you do anything about it ,Carol?..
There was a person who regularly walked their dog passed my house, every time it left it's poo at the top of my drive by the lamp post. I got so mad a did a message which read… To the person who regularly lets their dog mess here, I know who you are & where you live & if it happens again it will be reported & put through your letter box. I tied the message to the lamp post.
It never happened again, the person walked a different way.

The quote doesn't seem to be working for me.
In answer to Pauline's question. I did once see a woman let her dog poo in the grass of a park. She didn't pick it up so I said to Tony as we walked past 'She's not a very good dog owner is she, leaving it's muck all over the park' I think she heard me but I didn't stop for a confrontation.
Usually you see the poo but not the owners. What can I do about it but try to avoid it?
I'm passionate about my books. I have a huge (and I mean huge) collection that I've bought or have been given over the years. They are all in pristine condition, even though I've read them all, no bent spines or turned down pages. The only books with writing in the margins are the ones I used for study when taking my degree many, many years ago. I know at some point I shall have to part with some of them when I have to downsize … but not just yet!
Agreed, nothing we can do about it, unless caught on camera, but, if you see the owners and the dog pooping …if you know who the owners are, you can report it to the dog warden and he will send them a warning letter…I've done that…
I am passionate about collecting. Some say I am a hoarder, but I don't collect rubbish, I collect expensive trash.



Ahhhh! But Tiffany is not my real name.
Tiff, my son is the same, that expensive trash as you call it, goes up in value, are they still in original boxes? etc…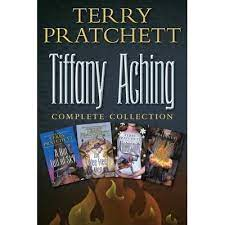 F1.
At the opposite extreme, I absolutely abhor football.
Simple for me friends and family