Anyone sitting at 31 degrees? …its 21 here with me and cloudy
Stay shady

23° here but 39°C forecast for Monday/Tuesday next week.
Don't Scots melt if the temperature rises above 25°C?

Just went out to take a photo of the thermometer that's round the back in the shade Pixie…And it's a record beater. There has been a thermometer there for several years, and the highest recorded temp is 33* C…36 degrees C today at 15:15…Wow!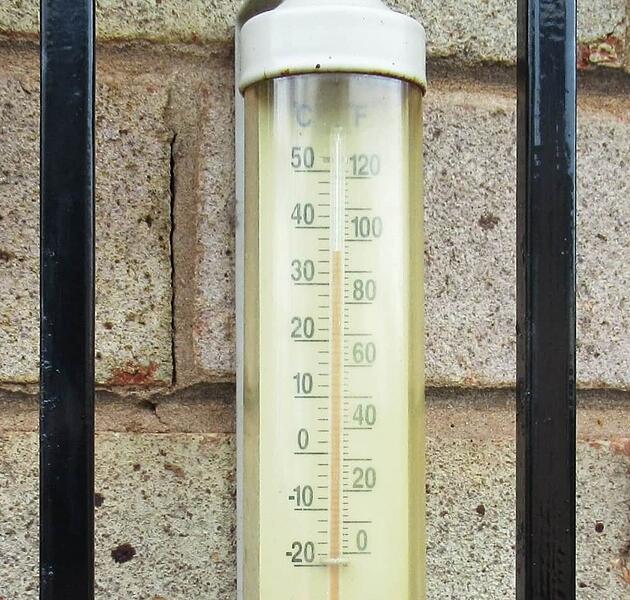 25,5 here (Suffolk countryside). We're in the summerhouse, the fox is asleep with her pups having been fed and watered. Not many birds, probably to warm to fly and two squirrels just sitting on a branch of our chestnut tree. Snot is indoors. These days he's not fond of temperature extremes.
Here's another fox who's been fed and watered…My walk almost killed me…


We evaporate really. We are comprised of 75% rain

Blimey Foxy, thats pretty horrendous!

Awwww get you, big softy

You'll be hugging Hedgehogs next!
24° here but 21° forecast for Tuesday and 18° forecast for Wednesday.
18 & 17 for me on Tues/Weds, but then rising steeply afterwards


I was only asking 'cos I read it in a Logan McRae novel once.
The only melted Scottish folk we get, are those half cut on a Saturday night!

Don't see many this time of the year, more in early September when we put cheap cat food out but we do put water out every night for whatever needs it. Never troubled with "bald tailed squirrels" though, probably the foxes and badgers dispose of them. Snot might have once, now the lazy fat slob just eats, sleeps, and acts as a tube.
It's over 31 degrees outside and around 35 degrees in our conservatory.
I'm in the living room which is a little cooler!
Our cats are not happy.
28°C here in the SW, I haven't ventured outdoors since this morning.
Same forecast for tomorrow with the temperature feeling more like 30°C.
Just looked at my outside thermometer and it says 34 degs!
My home phone keeps cutting out, would that be anything to do with the heat?
They are saying here, that next Saturday and Sunday will be even hotter.
I am dreading it.
I wouldn't be at all surprised if this all culminates in a load of sink holes opening up as the ground cracks, or even earth tremors.
Cheerful soul, aint I.

It does worry me though.
86F in London none of that C crap stuff we us.
A couple of weeks ago there was a profusion of flowers on our local blackberry patch.
I'm anticipating a glut of wild berries sooner rather than later thanks to the heatwave.
I suppose it's about celebrating seasonality.
I'm sure that there are more than a few on this forum that remember 1976?
No standpipes…yet!
Funny you should say that, Chilli.
Our local water authority were giving out warnings only this morning, saying they are " working round the clock to keep supplies going." And urging everyone to use as little as possible - even to drink less! While doctors are telling us to drink more, and keep hydrated!
I've just ventured out … it's horrible out there. I'm all icky.

I certainly do! We married on June 18th that year.