Great Pic's Everyone,I may have a show & tell one of these fine days without an A in the week,

My no makeup selfie was my latest and my feeble attempt at a big eyed funny face… #no-filter
What happened to your mugshot Minx, one minute it was there, the next it was gone?
Minxy has posted a couple of beauts above. Post #4 and #58 I think.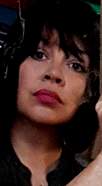 My profile photo
I put the sun filter on mine… I need all the help I can get

You are beautiful and that picture is a true likeness filter or no filter.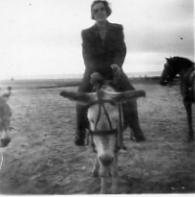 Me … at Blackpool beach about 1910. Okay, I fibbed … I was trying to be PC. I'm really at the rear of the caravan, and one of Lawrence of Arabia's groupies.
wow! I've got one of me on a donkey, weston super mud, circa 1910. Must dig it out.
Summer, sincere apologies. I think I need to explain my no filter hashtag.
I put the hashtag on because my picture looked seriously horrible and I didn't want to be judged too harshly. So I gave context because it was no makeup.
However, I very quickly lost my nerve and I deleted the picture but not the text - my bad!

By the way, you look stunning and I've seen other pics of your reflection previously!

See, that's why I deleted it. Mugshot

It looked very presentable to me.

You're such a gentleman. Thank you

Sorry for the escape route.