Nemo - also known as Techno cat!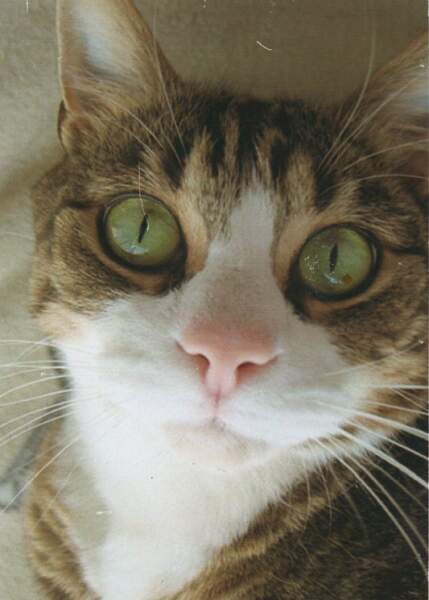 Thanks ST! And what a great opening pic with Nemo

- perfectly sums up the quirky nature of cats

(I'll add some photos of Cheetah later)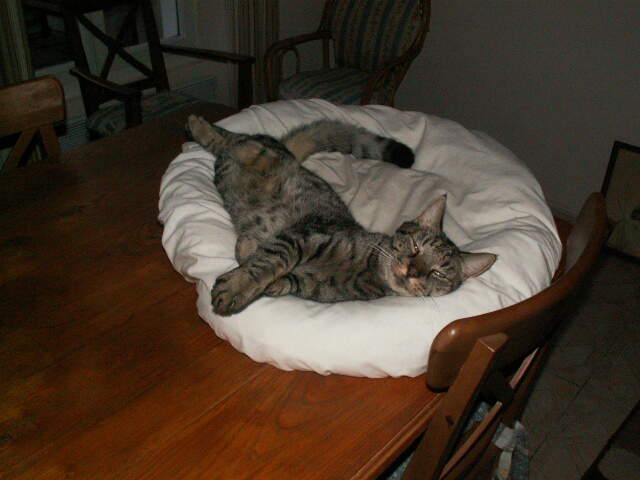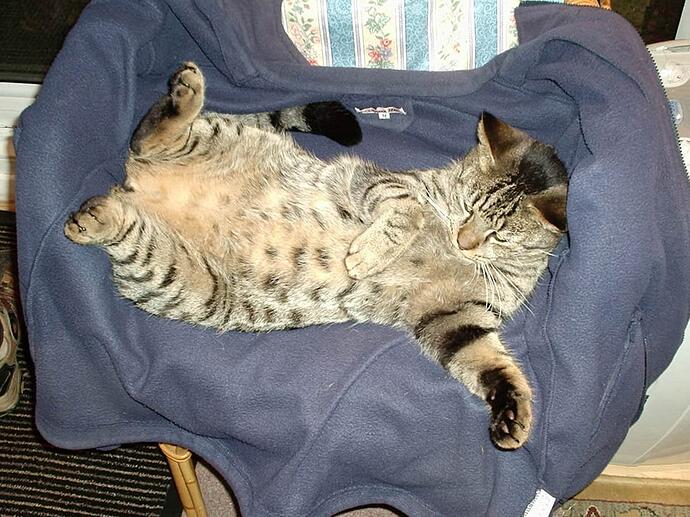 Saber is a big Boy and he acts just like a Dog…goes on walkies with his Dad and does not like it if he loses sight of him…the are joined at the Hip…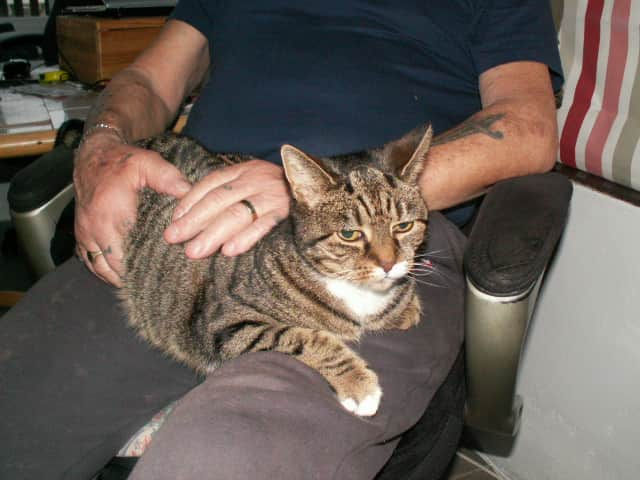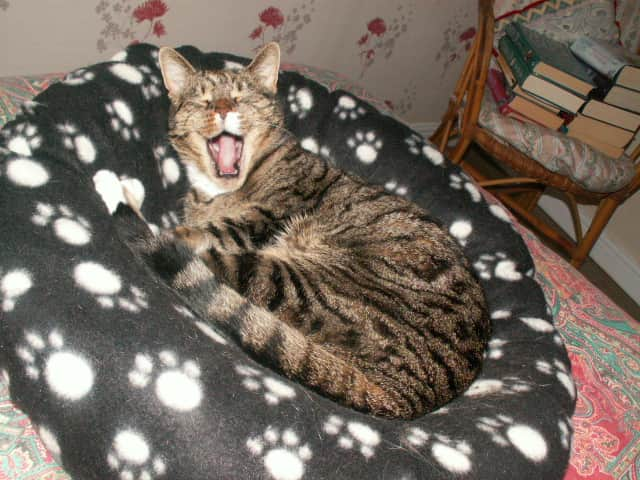 Girlze is a smallish Female but she is the Boss…She looks at Saber and he backs off…we all do at times…


They are Senior Cats now…
When I take delivery of my new Camera, I will do some close up shots of our Cats…It is so nice to see the close up features of them all…Girlze has some wonky bits…as in she is not a mirror image like most Cats seem to be…
We had two cats in the past, both lived to ripe old ages .
Certainly a handsome beast Tabby.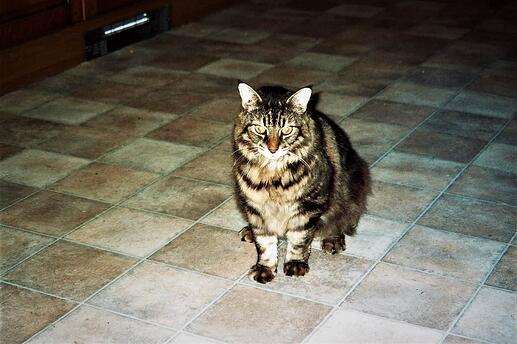 This is Danny, a kitten that was only half Maine Coon so was dumped. I had him from being about 5 months, but he became diabetic so I injected him with insulin every day until he died at the age of 14.
This is Suzy who was an orphaned kitten at 4 weeks old, so I took her in. She lived with me till she died at the age of 22 , owing to a stroke!
Some stunning cats in this thread

Here are a few of my favourite photos of Cheetah - most you will have seen these on the old forum:
She went to rainbow bridge earlier this year at the ripe old age of 18.
She certainly was a lovely puss!
I would just like to say that all cats are beautiful, but when you get to know their personalities they become your very own Miss World !
I know Silver Tabby's Nemo, presses every button he can get his paw on ( Like switching the heating on in summer) but she wouldn't change anything about him really!

Just found this thread, so a good time to practise posting a picture for the first time.
If it works, here are the two kittens we adopted a couple of years ago. They were born in September 2018. Peanut (black & white) on the left, Pumpkin (all black) on the right. Marge's choice of silly names. I claim no responsibility for that!
Yes, they both look a bit unhappy, don't they, but they are both very happy with us really, I'm glad to say.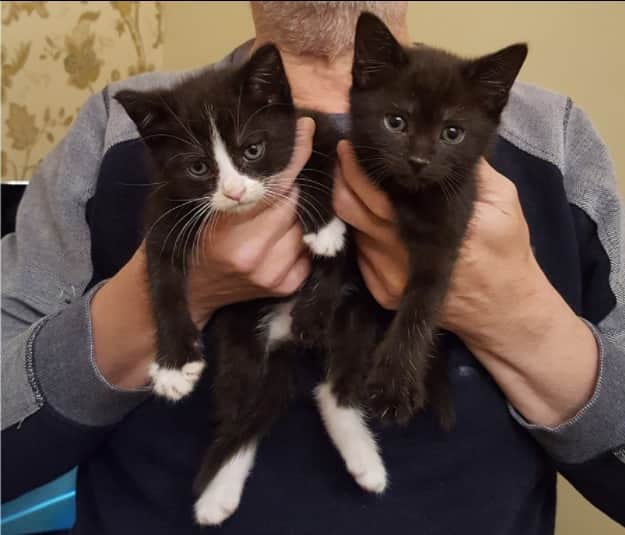 What lovely cats!
But I think I would also look unhappy with someone's hands around my throat, JBR.


I remember you getting those two & it is lovely to see a photo of them.
Was it Pumpkin that wasn't eating a short time ago?
They've both had their odd off days. Peanut didn't eat for a short time some time ago, but she wolfs it down now and, given half a chance, will muscle in and try to eat Pumpkin's food.
Pumpkin is the very fussy one and we've tried several different foods before we found one or two (which just happen to be the most expensive) which she seems happy with. Even so, she doesn't eat very much and is almost half the size of Peanut but is otherwise very healthy. On the other hand, she loves hard food for which I'm glad because hard food will take care of her teeth better than soft food.
Thanks.
I wasn't really strangling them, you know! They are our nearest things to children.