Everyone is going "Power Crazy".
Well the Scottish Power App on my phone has been changed so that all I can do is submit the readings now and they change my bill accordingly. If I want a breakdown, I have to go onto my account via the website. Sneaky people, I'm telling you…

Like many folk, I have been busy looking at ways I can reduce my energy bills this coming Winter and I have changed a few habits to economise where I can.
Now I have just received the new calculation of my estimated energy bills based on the new tariff and the amount of gas and electricity I used in the last year.
I wasn't being particularly frugal with energy usage last year, so I expected quite a big increase in my monthly Direct Debit. To my surprise, the Government energy rebate of £66 fully covers the price rise - in fact, the energy company have reduced my DDR from £82 per month down to £79 per month.
If the Government rebate covers the price hike this Winter and I still have the extra money that all pensioners will receive for Winter heating allowance + Cost of Living allowance, totalling another £500 for single pensioners, that has made me feel a lot less worry about getting through the Winter - not sure what will happen when the 6 month energy rebate payments end but we'll have to see what's happening to energy prices by then.
Obviously the Government rebate won't cover the increase in energy bills for every household - it won't cover the price hike for larger households with more people - but for single people or couples living in small homes and apartments, who normally have a lower than national average energy usage, this rebate may be enough to cover this Winter without them having to sit in the cold or pay any more than they already have been.
A couple of months ago, at the suggestion of Bulb, we reduced our payments from 235pcm to 210pcm. After the tariff change a week ago, and after the 66 payment from the government (ie the extremely wealthy as it'll all be trickling down from them…thanks fatcat fellas), we've had to put it back up to 235. Doesnt soind too bad, were it not for the fact that this time last year it was 135pcm and we've made usage reductions since then (eg boiler flicked on for sporadic hour to take the chill off, getting rid of tumble drier).
As with all things, even if the cost of fuel to the energy suppliers fell to below what they were 12 months ago, the price will never revert to what it once was for us.
What a change to read such a sensible analysis instead of all the moans.
My energy bill went up from £148 to £295 per month. I was absolutely distraught & felt like I'd been cheated. Nobody else's had gone up so much & I couldn't understand why.
However at my last statement I was £765 in credit so I applied to E-on for a rebate of the money.
They said the money would be paid into my bank account within 10days…
This money has paid for a Twixtmas break at Warner's for Tony & me.
Not feeling so glum now.

Are you glad now, you joined the Bank of E-on.
Yes I am. Hopefully I will be in credit all winter. I now have an economical combi boiler & I don't use my tumble dryer half so much.
It's taken me a long time to care about how much energy I use but now I'm a bit fanatic about saving it where I can.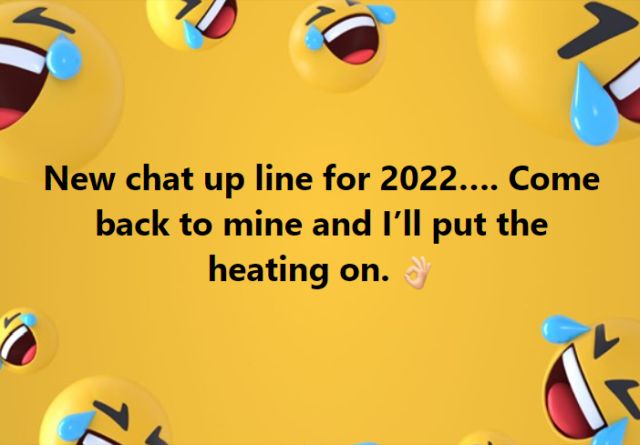 Halloween scare people show them you power bill
I heat only the room I'm in, or the room I'll be going into, later. No other room is heated, and certainly not the hall, stairs and landing. There's little point in heating up an area that size if all you're going to do is walk to somewhere else, through it.
I use electric heaters, only.
I live in a flat so have to walk through all rooms which is why I run all rads on my system and run my heating 24/7 in winter,
If we get cold this winter its all round to yours for a warm then Zuleika?..


You'd be welcome but there could be a sudden power cut
I'll bring candles…

Despite me being on a fixed plan it was suggested in my regular monthly statement
which shows me as having over £400 credit that I start paying double the DD amount agreed when I opted for it .
Forgot to say part of that amount is the £ 66 /67 we were told we would get monthly .
You're very trusting giving your energy supplier the keys to your bank account Zuleika…



That's what direct debits are in my opinion.
I have never had a problem with a Direct Debit Instruction - and if I did, I am confident that The Direct Debit Guarantee protects customers in three ways - as a former Bank Employee, I know this to be true.
Notifications - Customers must be notified in advance of each payment. Failure to follow the scheme rules can result in refunds under the Guarantee (or even a merchant being barred from the scheme). See our guide to taking payments for more details.
Refunds - Customers are entitled to a full and immediate refund of any payment that has been taken in error.
Cancellations - customers can cancel a Direct Debit mandate by contacting their bank. If any Direct Debit collections are made after the cancellation, a refund can be provided under the Guarantee. For more information see our guide to cancelling Direct Debit mandates.
Each of the above protections are enforced by the banks and so form an intrinsic part of the Direct Debit scheme. Refunds and cancellations are processed by the payer's bank without prior discussion with the merchant.
The refund and indemnity claim process
Under the Direct Debit Guarantee, the rules around refunds are particularly strong. A customer can request a refund for any payment and, provided the bank agrees with the validity of their claim, the customer will receive an immediate refund. Further, there is no time limit on when claims can be made.
To request a refund under the Guarantee, a customer must notify their bank that they believe there has been an error with the collection.
The customer's bank is entitled to investigate further to satisfy themselves that an error has occurred. If accepted, the bank will immediately credit the payer with a full refund. The bank will then notify the merchant, by raising an indemnity claim via a DDICA message with a reason code, available through Bacs.
The amount refunded to the customer will be reclaimed from the merchant automatically 14 working days later.
See Boot's response re DD's OGF . We get a DD Guarantee
I've never had a problem in all the years I've paid things this way That's good enough for me .
What do you think the energy company is going to do with my account and sort code ?