(pronounced Merta - as fans of Outlander will know :-p)
It is a Gaelic name and means something like Navigator of the seas.
We collected him on Wednesday and he has made such a good start. The one and a half hour car journey back didn't phase him - slept most of the way but was a little sick as we arrived home. He is just over 8 weeks old and is a Cockerpoo, (Poodle dad, Spaniel Mum).
He is already responding to a little basic training, sit etc and is doing his business in the garden. I have sectioned off a little area for him with his own parasol to keep the sun off him.
I slept on the sofa the first night ( I use the term slept, lightly), he was awake about every hour and a half for a wee or a play but we came to an understanding in the end. My biggest problem was remembering where I had put everything like poo bags and wipes, so when Mrs LD came in the room the next morning, she said it looked like a bomb had gone off. We were both asleep on the sofa, me sitting bolt upright. Last night was much better, he only awoke three times.
Nothing seems to bother him, loud noises, motorbikes, vacuum cleaner but the cats are keeping their distance at the moment. If I leave the room, he only whines for a minute, then settles down.
Had his first injection today so he has been sleeping it off in the garden… as was I. Had his first MOT too and all seems to be working as it should be including his microchip.
Anyway here are few pics, I'm sure there will be more to follow. :-p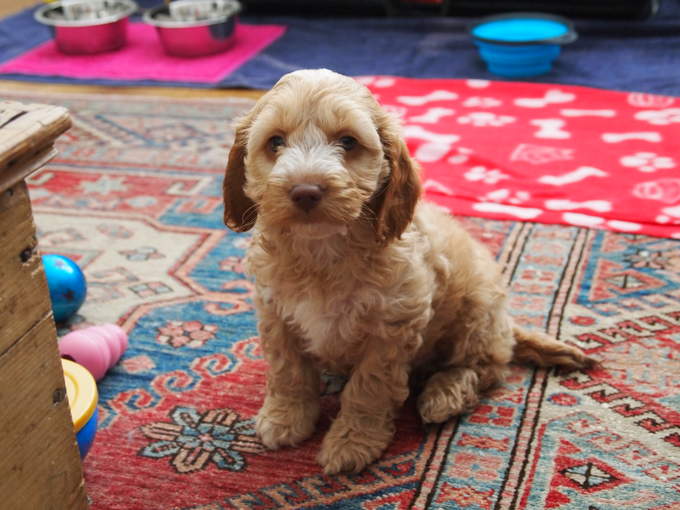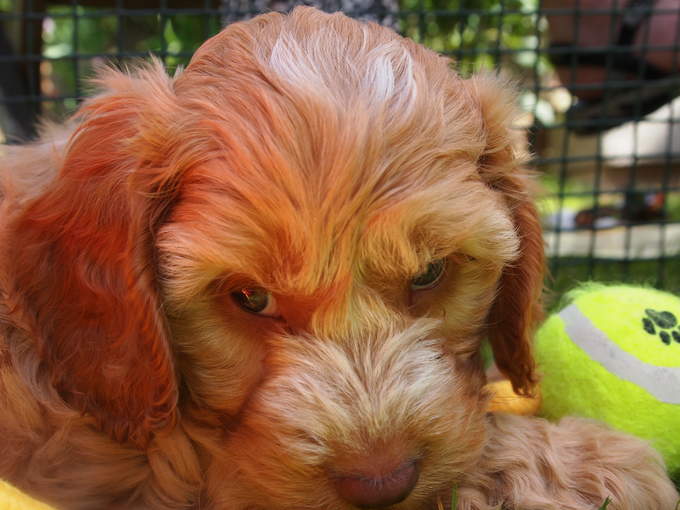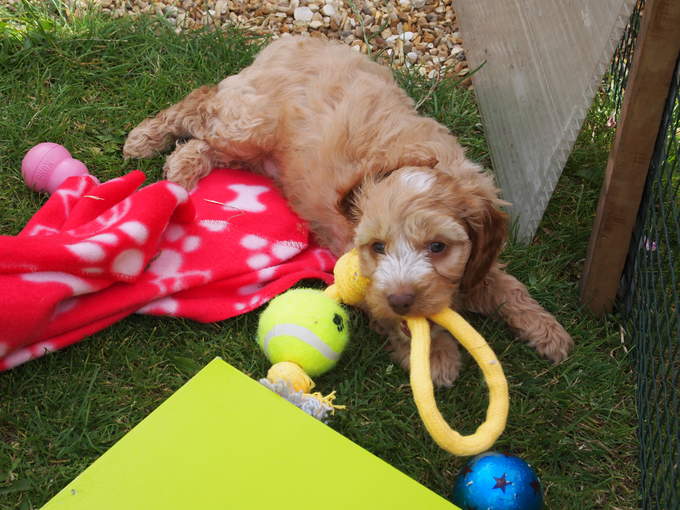 It's been a long day.