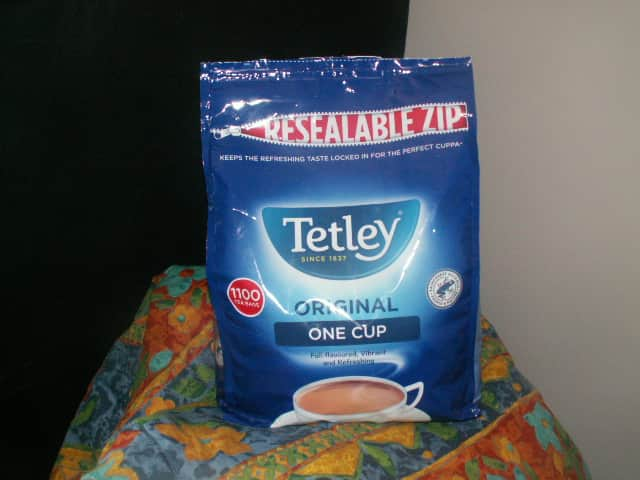 2 weeks maybe?

How long do they last you?
1100 in two weeks wow ! ! That's a lot of tea.



Trixie I do not know…will work that out…caught with my pants down again…

here is approx how many we drink per day
me 2
Hubs 4
= 6 x 365 = 2190
That is without any visitors which we only have had two this past Covid period
therefore the answer us… drums roll…total is approx 6 months
She must be permanently on the ceiling, then
Well I make big pots, and keep adding teabags. Isn't that how it works?

I drink plenty of coffee and juice too.
This is why I sleep so well and wake up at stupid o'clock in the morning!

My blood is caffeine really, haha!
That bag of Tetleys wouldn't last us long at all 'cos we wouldn't buy them in the first place

Our brew of choice is Yorkshire Tea

What do you do when you can't get any more teabags in the pot?

Ok so how long would 1100 Yorkshire teabgas last you?

Empty it and clean it and start all over again! The best tea is down the bottom so you have to give it a good robust stir.
@DianneWoollie 1100 days, I only have one cup a day

I am a coffee drinker

teabgas?

125 days (8 bags/day)
Never clean the inside of a teapot, that's where the taste lies. We always give the pot a good swirl or 2 or a good stir before pouring.
Can't remember the last time I used a teapot. In the cup , hot water in , a quick squeeze, job done. Which begs the question that's plagued tea bag users for ever. Milk in first or last . (If you take it ).
I am bed late and up early normally…this morning though…7.45 no reason for the longer sleep…I had my usual Coffee fixes…always at bedtime as well…sleep mostly logwise…
have suffered periods of insomnia but not for years now…touch wood…
That's how I used to brew my tea when I was at work.
Yuk at that…I use to drive our porter at the Waddon/\Beddington Mills employment I had for many years…Mad…well he was a tad…
He washed his tea cup up as we all did generally…His was yuk also and I bleached it one day…Thought he was going to burst a blood vessel over that…His name was Keith…and from then on my late friend Rosi and I…used the term for anybody that made a fuss…like in…he is doing a keith, like a bit of a know it all or critic even…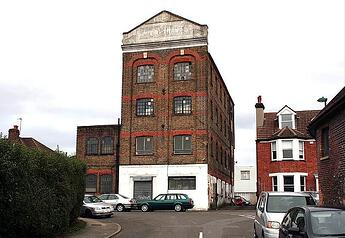 there is the old Mill…has a lot of interesting History does Beddington Surrey…
The house next door was where we first had an office…Then we moved into the Mills 1st floor…now it is posh Apartments!!
Putting the milk in first is the way to stop the tea staining bone china. I'm not posh enough to use bone china, I have a big ol' mug.
I'm a Mitchum junction … Wallington man . Haven't been to beddington for many a year.