It's potassium fertiliser for roses​:rose:
Here you go ~ issue 606, page 43
Ta muchly, will have a look.

The yellow is from a packet, the darker one is from bird seed.
Lovely, Caricature.
I always grow some Sunflowers, but they were useless this year for some reason. Never had that happen before.
I like your bird seed one…although its indicitive of the poor quality of bird seed!

I tried a sunflower once…got so far then had to repot it. Of course, it died after that.
Oh I do like these, Logan! I might try and get some for next year. They look quite tall, do you have to stake them?
Thank you Pixieknuckles they grow to 18ins but they've grown taller in the pictures because they're not in full sun. So yes you would have to stake them if not in full sun. Can get shorter varieties that are about 10 Ins which i might get next time.
Thanks Logan…so if I were to plant mine at the front, which does get most of the days sunshine (given that its also Scotland, which has to be taken into account!

) I would probably get stakes. They are very pretty!

Yes it might be best,but have to find out and thanks.
One of our neighbour cut down his rose bush. Before we did that my wife took a tiny little cutting off it. Weeks later…
Very pretty but to help it make roots I'd cut the flowers off to help it, that's what I've done to mine.
There were no flowers before my wife took the cutting. This is her comment:
"I could not believe it rooted so quickly. I did put rooting compound on it and just stuck it in the soil and kept it watered but that's all I did."
That's right they don't take much time to do as long as they don't die off from disease. They easily grow flowers after rooting but best to remove them to help the roots develope.
My tobacco plant flowers in containers at the front of the house.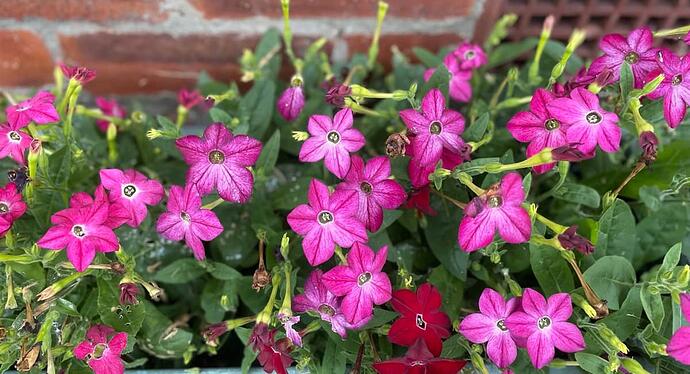 Gerainiums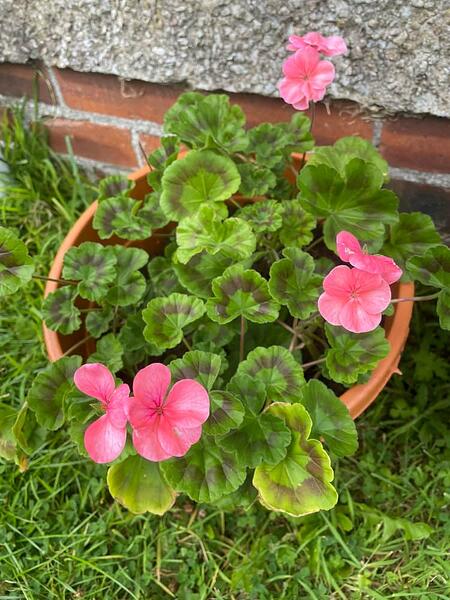 Some tatty looking begonias!