They are very cute @Danny, but are there any rescue centres near you.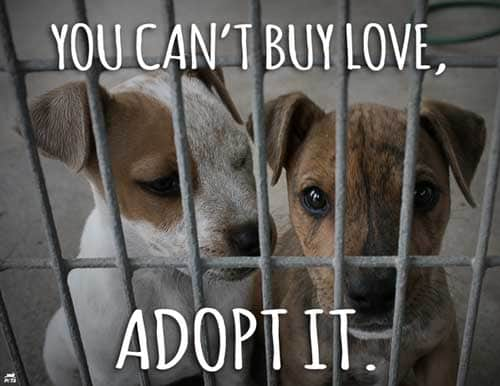 Oh I am a rescuer. I would foster if I could, but I would become to attracted.
I always admired people who foster them, so hard to give them back, also those wonderful people who do the initial puppy training for guide dogs for the blind, before handing them over for the advanced training.
I as well admire them. I just don't know how they let go. Too hard.
Danny see if you can choose a Dog with less future problems…
I am not knowing much about Dogs, but do know a lot of the breeding over time can be the cause of many ailments…some serious one's as well.
Also think of your life style…one that can accompany you on trips away…maybe…
Oh such a decision, Danny! Personally I would go for a regular mutt than a pure bred. And rescue one, rather than buy a puppy. But this is your choice.
I agree - I couldn't foster either…its must be so confusing for the dog too.

@DianneWoollie Oh, I won't be breeding can't afford a big enough place.
What is the average home cost in Denver Colorado?
Denver is record-breakingly expensive: The median home price in June was $545,000. Denver metro area housing prices just keep getting higher and higher.
Beautiful dog!. I have a collie who weighs about 35kg so it wouldn't be quite suitable for either your Chihuahua or your Pug…
Where did I say you maybe breed…nope Danny…
Talking of dogs that have been breed and over breed…many have ailments because of the Breeding…nick name overdue now…lol
daffy sound a tad rude…will work on one lol
maybe should be brede…?words I get lost with at times
It doesn't matter what dog you choose it will be the best friend you'll ever have.
I think for less suffering of animals try and choose a dog that has fewer known weak traits…
The Puppy industry is way way out of control with their breeding… weird and not so wonderful pups suffering purely for greed… . Breeding of Dogs should have some regulation for their sakes…
Breeding of dogs should be banned.There's plenty of the unwanted needing homes.
I adore all dogs but pugs are so cute!
Yes, but if I breed them, I wouldn't give them away. Once I had around 10 I would be happy.
I was the same with my dog. I always thought I would give her the chance to be a mum, until I realised that it would so difficult selling the pups, I would be phoning up the owners all the time, and "just passing" their houses to make sure everything was alright! So i didn't let her become a mum in the end.
Can you imagine every time you come home getting swarmed with nothing but love. Great vision. IMHO
Sorry Danny, but I would never have one of the known brachycephalic breeds like Pugs - not unless you were a very wealthy man who could easily afford big veterinary bills anyway!
Their breathing problems are notorious, and many need corrective surgery, which doesn't come cheap. I would imagine insurance alone would cost a bomb because of the known faults.
Don't take my word for it though, click on the link below and have a read.
There is plenty more info available on veterinary websites too.