Try To Identify The Close Up Pictures Of The Objects Below (Some Images May Have Been Flipped Or Rotated)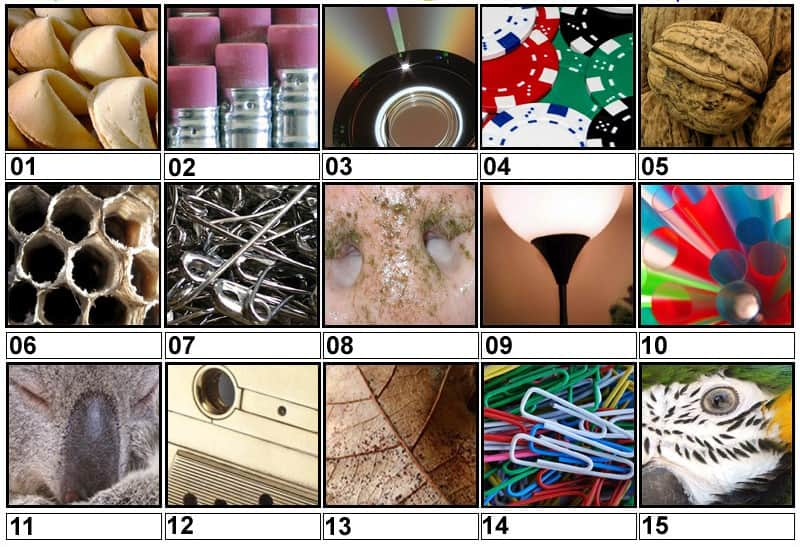 02 pencil erasers
14 paper clips
11 koala (shamefully fast becoming an endangered species.)
5 could be walnuts(unless it's one of those rude pics)
4 Jetons
6 wasps' nest
7 safety pins
8 pig's snout
9 standard lamp
10 straws
13 leaf
15 plumage
2 pencil erasers
5 walnuts
6 Bee hive
7 safety pins
8 pig's snout
9 standard lamp
10 straws
11 koala
13 leaf
14 paper clips
correct answers still No1 3 4 12 & 15 to guess
01 fortune cookies
04 poker chips
12 lens/camera/objective?
03 magnifying glas?
CD or perhaps a DVD
parrot
Good guesses, @Minx

well done @Minx all are correct and this round is now finished
Am I the only one to have seen a rude image when I first looked at number 9?




A few seconds later I realised it was a lamp!
It was one of those "one white candlestick/two black faces" moments!