ive planted out the Sweet Peas i sown last November ,moved the Hostas that are coming through now .
Planted a couple of rows of carrot and beetroot seeds, and have taken all of my tender seedlings into the greenhouse now that the weather is mild enough…
I bought 2 trays of Lobelia ,Blue , one upright and one trailing .the vinnia seedlings and cosmos are doing well , the sweet william seeds are just appearing , I think it needs to be a bit warmer to bring them on …
Nothing much in my outdoor space yet. However, I've used my ChiefArchitect 3D program and planned the basic.
I've a bench-type storage box with our foldable BBQ and the leftover charcoal briquettes, clothes pins for laundry and the rubber grass carpet for the area's floor.
Now, I need to get chicken wire and outdoor boards to close off the area to make a space for us and kitten to safely enjoy some fresh air without risk of kitty scurrying away or some other animals attacking while chilling lol.
So, you can say that I've worked in my VIRTUAL garden today

I noticed that some of my plants had flowered in the front garden. I think they are called bromiliards or something like that.
Weeded 25 blueberry pots and topped up with compost.
Chucked flowers seeds about left right and centre .
Opened summerhouse as sun was pouring in and sat out there for a while.
It was gorgeous here yesterday…cut 2 lawns general weeding …and sat in the sun sipping a gin and tonic

Went to see my friends Marion and Barry, we went to see our other friend Geoffrey and i planted 2 lupins and did some weeding for him.
watched my wife mow the lawns
I live in a block of flats with no real garden to speak. There is a strip of land running down the driveway.
3 feet wide and 60 feet long. I got tired of looking at the mess of overgrown grass so I dug it all out. Then I purchased at least 40, 15 kg bags of soil. Removing the equivalent of sand from the strip. Perth is nestled on a sandy coastal plain. Want a garden? Enrich the medium that one intends to plant into.
Copious soil, soil improver and nutrients went into this strip. Then I started to experiment.
What will grow and what will not grow?
Using only Australian Native plants through trial and error there is now a beautiful, colourful native strip as we drive into the complex.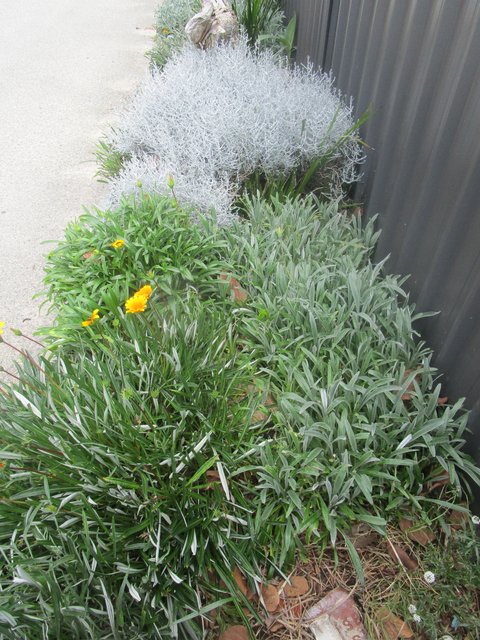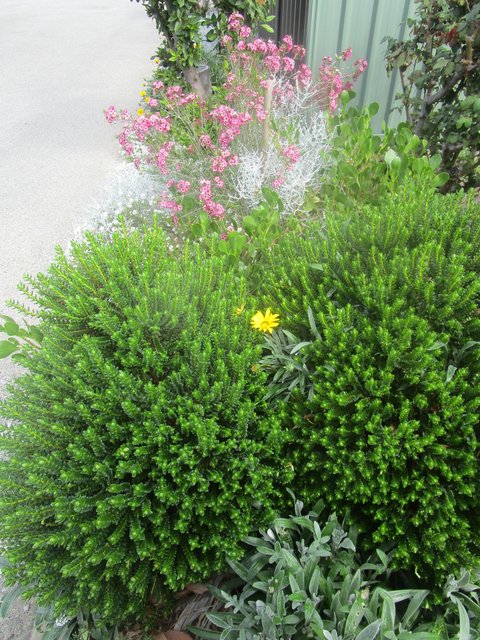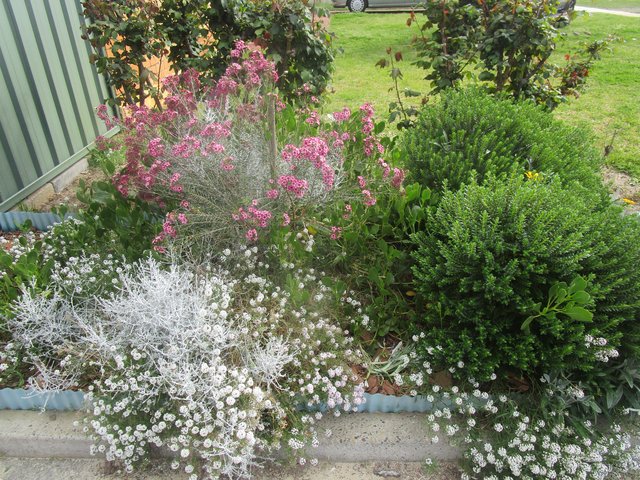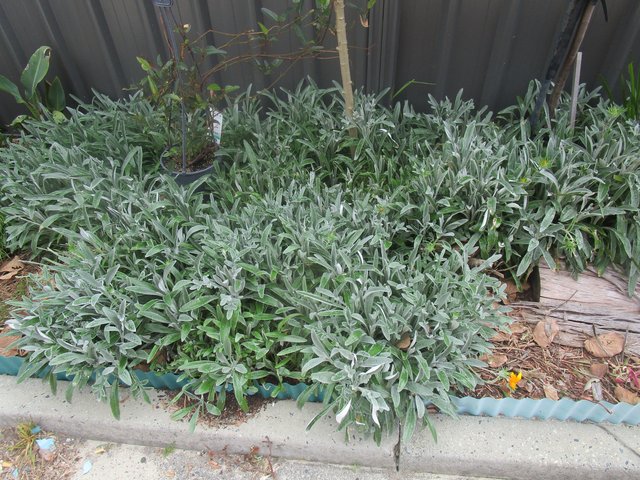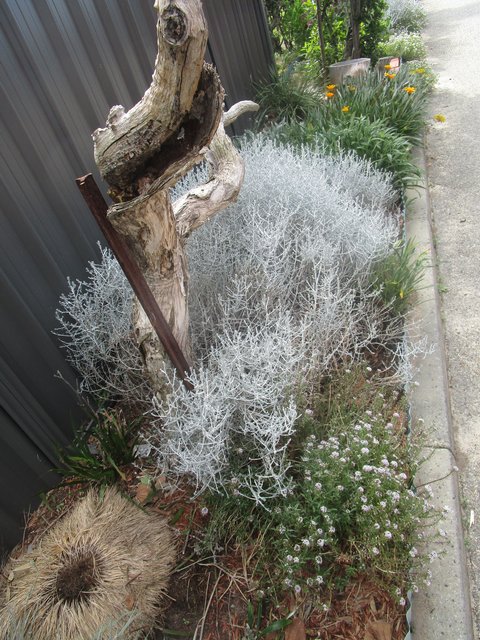 That looks great Bretrick, gardening is sometimes trial and error, i hope that you had good comments when people passed by.
Most residents love what I have done. The only person who did not like me doing it was the caretaker. He would not do anything until the owner paid him to clean up the strip of overgrown grass. So his reckoning was that I took away some of his livelihood. Though he still got plenty of work as a maintenance person for over 100 units.
I would rather have colourful plants to enjoy rather than overgrown grass.
Lately just picking fruit and deadheading the flowers,got all of the wallflowers ready to plant out next month.
@Bretrick ,I think your strip of garden looks lovely , I always look at peoples gardens , and if they are untidy I think their homes are .
So far, just looked out at it! Beautiful morning but not in a hurry to get going this morning.
That's good about the residents.