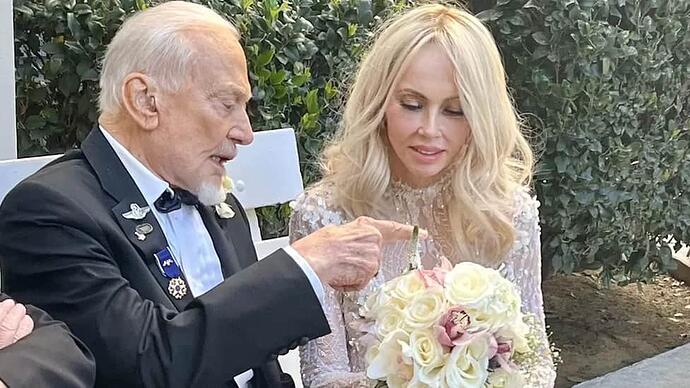 The former US astronaut Buzz Aldrin has got married for the fourth time on his 93rd birthday.

He is one of only four people alive to have walked on the moon.

"On my 93rd birthday and the day I will be honoured by Living Legends of Aviation I am pleased to announce that my long-time love Dr Anca Faur and I have tied the knot," he tweeted.

Dr Faur, 63, who has a PhD in chemical engineering, is the executive vice president of Mr Aldrin's company, Buzz Aldrin Ventures.

Before the famous moon landing, Mr Aldrin piloted fighter planes on US Air Force combat missions during the Korea war.
Good for Buzz …