They are lovely, Minx.


Noobie to the catnip planter and I suspect this young man is not neutered given he was spraying everywhere, this will not go down well with Buttons and I suspect he will want a chat with this new cat on the block.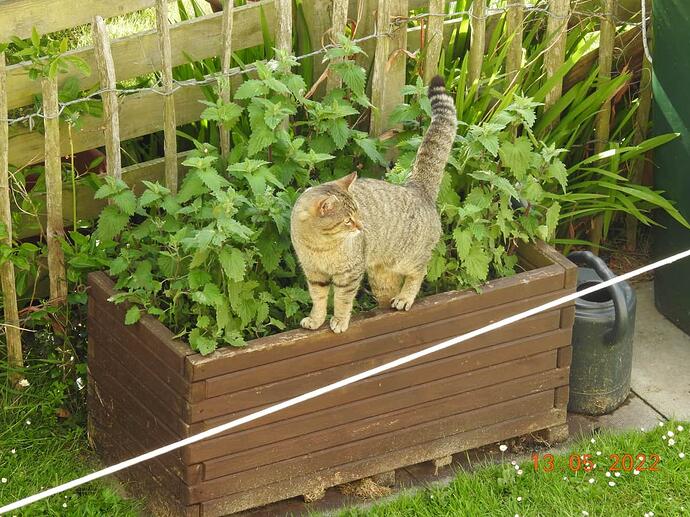 He is a handsome puss though!
My balance is very off today so decided I would be safer in my bed, I had just got settled when in pops Buttons who pretty much insists that no matter what I am required to give him a few treats by way of a thank you for him taking time out from his busy schedule to visit.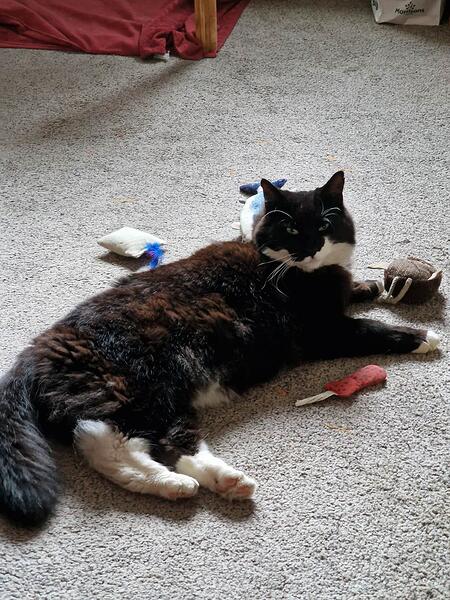 I am giving you the hightest honour a cat can bestow on such an unworthy creature, you have but 3.5 seconds and not a moment longer to gently stroke my belly, do not think that this treat to be a regular occurrence.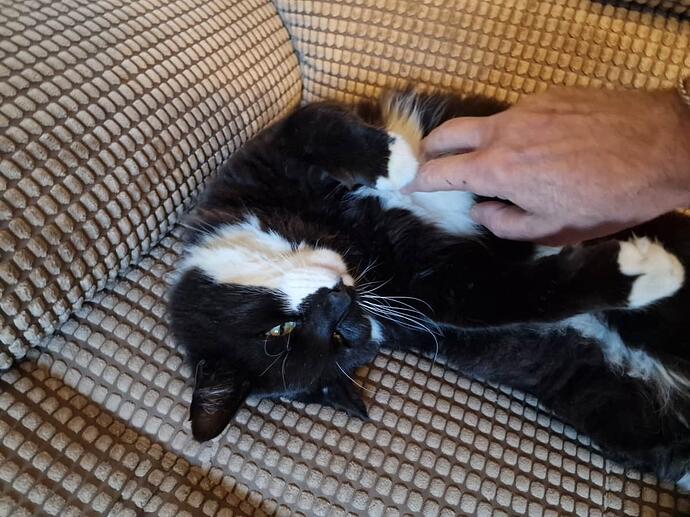 What a fabulous photo! Thank you, Mr Fraggle.
Got a bit of printing to do, walked into the room where my printers are to find Buttons fast asleep, did not hear him come in and it looks like the printing will need to wait.

Are you saying that you let a cat (who isn't even your own pet) not permit you to live your best life? Forcing you to make changes to your lifestyle which will have a negative impact upon your day?

Pretty much yes.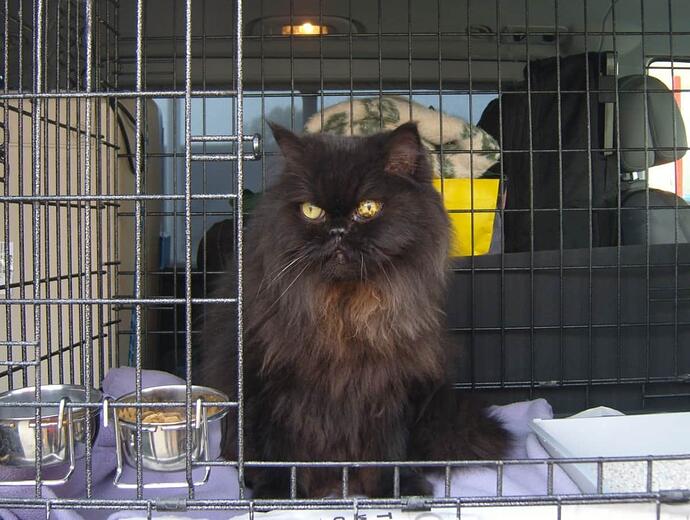 Here's my best pal Gizmo travelling back to the UK from Spain . Adopted in the UK ,lived in Spain for 7 Years then we came home and I lost him to cancer at 18. Such a lovely boy.
Beautiful.

I think you ought to admit defeat now - Buttons looks like he is there for the day.

Found this website today, FatCatArts - Great artists Mews
and it did amews me, here are a few examples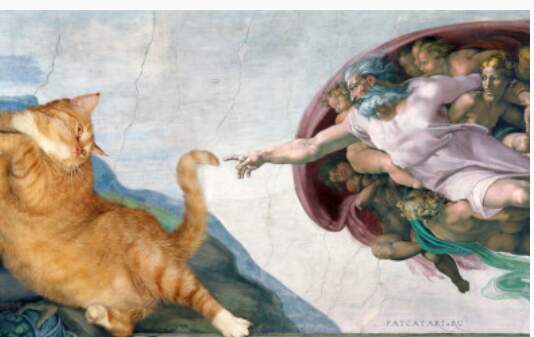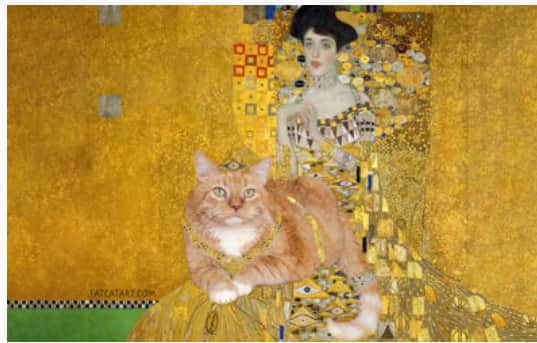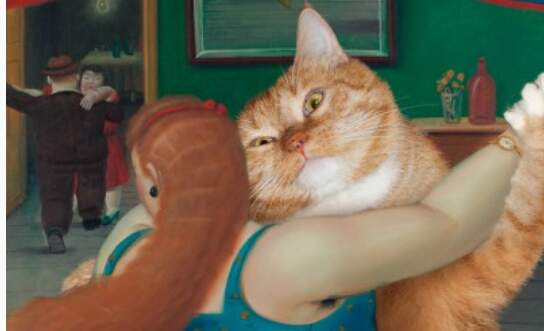 Brilliant, Maver-rik, Thank you!
@Minx - what beautiful cats!