Me and "Mrs Graham" went on our first major holiday since Covid on a cruise to Norway for the week. Unfortunately, I had a back injury on route to the ship with my heavy cases and it absolutely poured with rain pretty much the whole time and the ship had to be diverted to another stop because of the weather. So we had a few issues with the trip, but decided not to let things get in the way and make the most of it. Apart from that, this is the P&O liner Iona, which is just over a year old and the biggest in the fleet, with more bars, restaurants, pools, cinemas than you know what to do with. Mrs Graham was more than happy to deplete my money when she found the ship's shopping centre.
I couldn't take many pics because of the weather and bad light, so I thought I would share a few I did manage to take.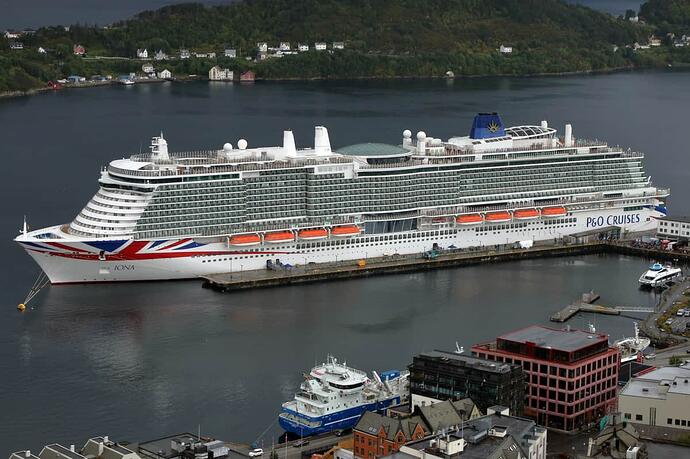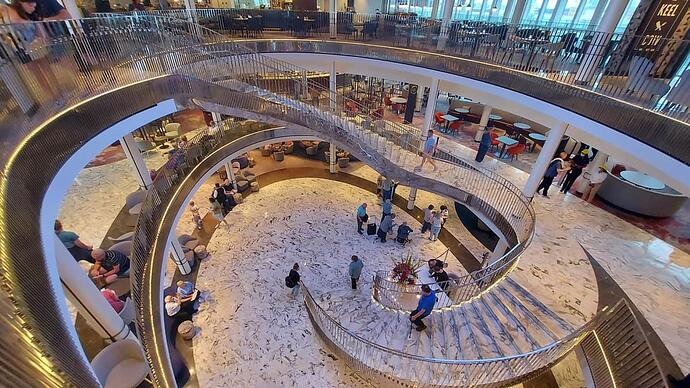 This is the main swimming pool which doubles as a stage with lighting for various acts they put on.