each box contains 2 pictures put them together to come up with one word answer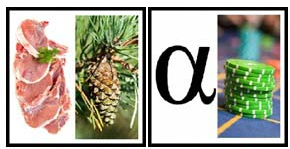 3 - Aeroplane (airer plane)
2 Turnip
6 trampoline
9 porcupine
More plausible.

is correct but even i got no idea how they came up with that answer
1 satchel
2 Turnip
3 Aeroplane
4 pixie
5 matchstick
6 trampoline
9 porcupine
10 Alphabet
8 correct answers just N07 & 8 needed
I assumed The first pic is from a game called pick a stick.
Pick + sea … pixie

Hi Feey
I think my brain has frozen tonight,dunno just seem to have lost my mojo .
What's the remaining ones ? or give us a clue ?
8.Blueberry