Ever wondered why there is no good news network? Or why people flock to the bad news? Or why there seems to be bad news wherever you turn?
It's because of the human brain's negativity bias. People see the negative far more than they see the positive.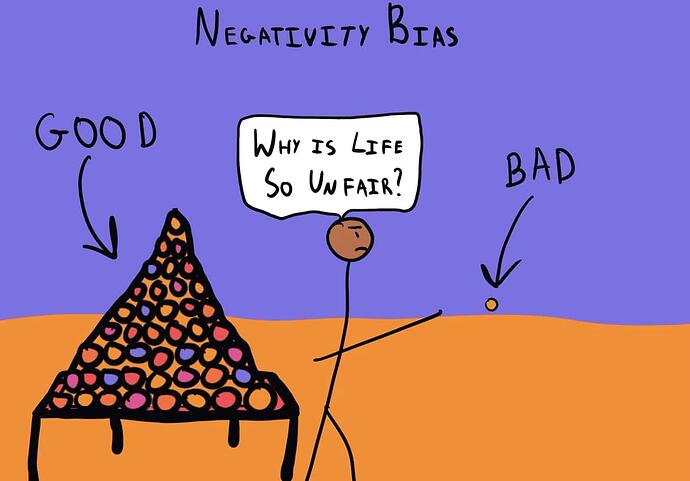 Why is that?
It's because humans are hardwired to behave this way. It's genetically encoded. In relative terms, it wasn't so long ago when humans were foraging for food in the open. Just like other animals, they would need to be alert to dangers. If they weren't scanning the area for dangers, there's a good chance they'd get eaten by an animal. Over time, only people who were good at scanning for danger survived.
But now that there are fewer physical dangers lurking about, people still constantly scan for danger because it's part of their brain wiring.
The good news is that human brains have neuroplasticity. Big word for people can change. If people focus on the positive intentionally, they can slowly change the negativity bias.
It takes intention and effort. Here are some things people can do. First, be mindful. Have positive experiences. Notice positive experiences. Then link positive experiences with negative experiences. Focus more on the positives on a consistent basis, realizing that it's natural to focus on the negative.