I wanted to add this to other similar threads but it proved too difficult.
Isn't this bronze horses magnificent?

Let's just hope this thread is populated only by proper 'quotes', from well known people - either current or historical - and not just a litany of inspirational drivel written by just about any Tom, Dick or Harry. Or more likely, by any Tracy, Debbie or Helen
And yes, that bronze horse is truly magnificent!
So a quote is only proper if made by well known or historical people, utter drivel?

If you google famous quotes, you'll know what I mean. They're not usually something that Tamsin round the corner said.
Mrs Patrick Campbell on hearing a male friend was a homosexual
"My dear, I don't care what they do, so long as they don't do it in the street and frighten the horses,"
Always remember you are absolutely unique…just like everybody else
That horse is magnificent
This has always been one of my favourites, it's from her poem, A Summers Day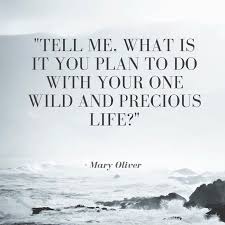 We are all in the gutter, but some of us are looking at the stars.
Oh yes, that's another I really like
I liked Bob Geldof's famous words during Live Aid, "Give us your fukkin money!" when appealing to the general public. It made a good impression too as donations increased to £300 per second


"Everything we hear is an opinion, not a fact. Everything we see is a perspective, not the truth."
― Marcus Aurelius
Love that @Judd
Is George Bernhard Shaw still famous enough? If so, I like this one:
"The single biggest problem in communication is the illusion that it has taken place."
"A Lie Can Travel Halfway Around the World Before the Truth Puts On its Shoes" Mark Twain but its origins could be before his time.
"We cannot solve our problems with the same thinking we used when we created them." Albert Einstein
That horse is fantastic - and I love Marcus Aurelius - he was a vey wise man!