Another overcast miserable day, had a couple of mm overnight, not doing much this arvo so starting the "Good Morning" thread.
Went shopping this morning, was hoping that the part for my generator would arrive today but it hasn't.
Am running out of clean clothes, I have enough for four more days so tomorrow I might just wash a few days worth and hang them in the car port
Am looking forward to my evening meal because I bought a WA Lobster from the fish market this morning. I will probably just have it with some lemon from the garden.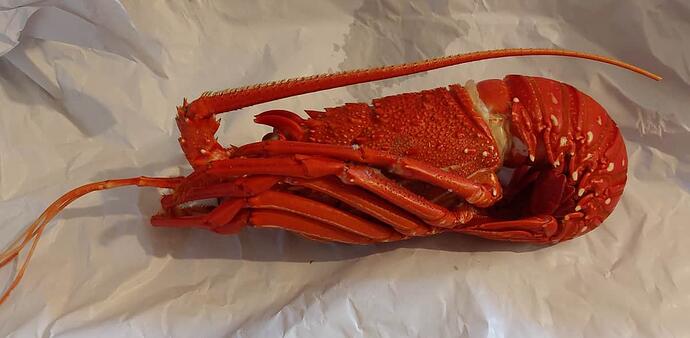 Those naughty Chinese are not buying them so the price is down to $30 each (I paid $28 for this one because one of the feelers is missing). Come to think of it - it has travelled further than I have the last 12 months!
I printed out some Aldi trolley releases for my son and posted off the daggers I printed yesterday to my grandkids.
Anyway have a good one today, I hope your weather is better than mine (though it hasn't actually rained.)