Hi
A somewhat disturbed night, so awake early and distracting myself on here.
Angina has kept waking me up
Morning Swimmy, hope your day improves…
Morning all, showers here in Dorset but forecast drier later I believe.
Visiting relatives at their new house in Sherbourne this morning before then all of us joining yet more relatives for lunch at the pub, be great to have a catch up after more than a year so looking forward to the day.
Wishing you all a pleasant day…
It has been cold but fine here today.
I took some cuttings from a geranium to replant once they have taken. I want to replace the grass outside my garden so I don't have to mow it, this is a small step in that direction.
Started on making the beds for my visitors.
Bought some icecream due to the bright green label I thought I was buying mint flavoured but when I got it home discovered it was Green Tea flavoured. Was a bit disappointed but actually it tasted OK so I can live with it. Vanilla is still my favourite.
The Bureau of Meteorology has just declared another La Nina event - the third in a row, this has only happened twice before, so its wet, wet, wet for another year.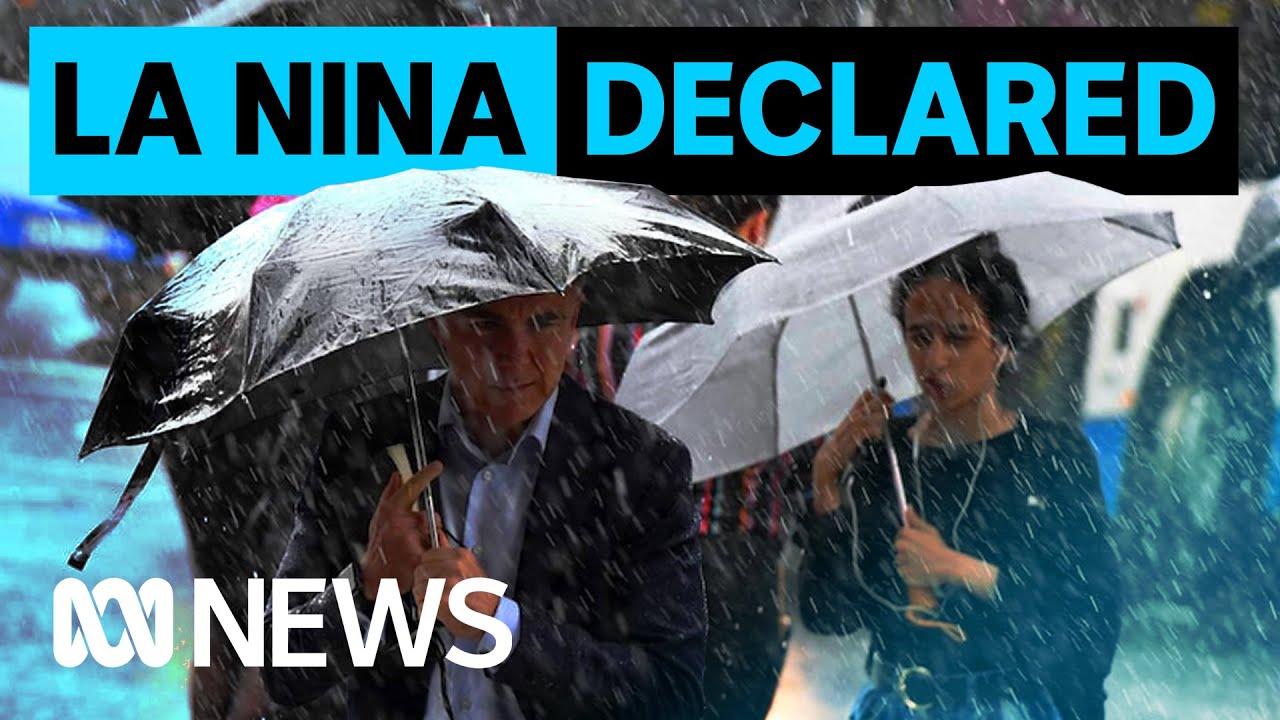 Oh well, enjoy your day!
Good morning all, lovely and sunny here.
Out this morning shopping in Gorleston, then this afternoon just resting.
Have a nice day all.
Good Morning!
It's a nice sunny morning here
I haven't felt too lively recently, but I'm more or less recovered now and I'm going to the Tai Chi session this morning, otherwise I'll spend forever in bed or indoors
However, it does mean that I'll have 2 or 3 days of accumulated washing up to do this afternoon
Good morning!

A lovely sunny morning - it always cheers me up and makes me feel I could accomplish a lot, heh! I have a food shopping to do, and a trip into town. More garden work, then see what happens after that.
Have a lovely day everyone

good morn all ???
got dentist this morning and never liked going but needs must I suppose. Just looked up and there were under 3 cases of covid in the last 7 days in our area.
Good morning everyone

a fine autumn day.
I am utterly exhausted after 2 days of Pippin. I have had 2 nights on the sofa with Pippin in a box to build trust until she has learnt gradually that she has to be left on her own sometimes and when I leave her I will come back.
I have been in AF on and off for 2 days due to lack of sleep and tiredness so breathless and moving slowly and my spine condition is causing me considerable pain but it will be worth it in the end.
My son has bought down a large playpen that they had fot the last lot of twins and it is a godsend keeping Pippin safe and from under my feet. It will be so much better when Pippin can go out on the ground, that is 3 weeks away.
Chloe is living separately she is too old for a puppy.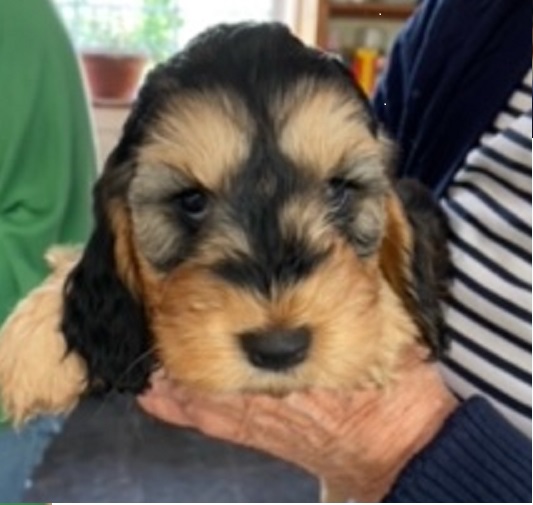 Good morning, all
@zuludog . Hope the Tai Chi brightens or perks you up somewhat, and that you start to feel better as the day moves on, with regards having multiple days of washing-up the mantra is "saving energy"
@Meg She is gorgeous, and you went with Pippin then grandchildren won the name game I do think it suits her though, You have to see what the difference in the breeds are as she grows.
Have a good day all my day is either going to be a doing or todo planning day.
@Kazz Hi Kazz

I am already seeing a breed difference.
My other puppies usually had spells of sleep and then activity and a degree of being independent, Pippin doesn't do that she hardly seems to sleep she just had quiet times but always with one eye open watching me.
She also likes to poo half upside down in the rockery.
Morning all!
Weather is cooling a bit. Got a bit more sleep than I have recently.
Plan for today is to catch up on the sleep I lost when it was hot. Then maybe checking up on my new library stuff.
Have a scrumptious day everyone.
Awwww Pippin is gorgeous Meg, what lovely markings she's got on her face!

You'll have to start a 'Pippin's Diary' thread to keep us all posted on her antics
Hugs to Chloe as well

@Meg. Meg, I didn't realise you had a new puppy, what a little beauty she is and I love her name.

She is going to keep you busy for a while!

Has Chloe met her yet?
I'll look forward to your future photos of them both.
Hi Azz

she will be more gorgeous when I can get some sleep and she can go out on the ground after her second vaccination.
Chloe is very frail now

.
Hi Mags

I collected Pippin on Sunday after much research.
I really wanted another Mini, I have had them since I was 15 but my lovely DIL Sue and my son have a CP and a cocker and as they suggested taking on my dog if my health issues mean I can no longer cope, it seemed sensible to get a breed with which they are familiar.
My DIL was worried how I would cope alone without a dog when Chloe goes .
The two dogs have only met through wire, Pippin lives in the kitchen and garden Chloe has the rest of the house.Chloe is old and ill and I won't allow a mad biting demon to jump all over her. Once Pippin is safe to go out I will take them both out where other distractions will keep Pippin off her.
I had forgotton how tiny and naughty puppies are.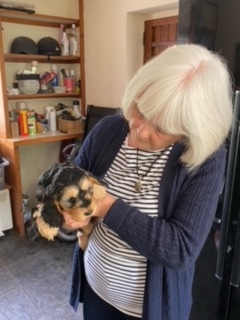 Aw she looks like a tiny bundle of joy

and you're looking well Meg! Look how healthy your hair is!
@Meg she will be brilliant company
Nice stroll this morning. Then my new hiking boots arrived. Very comfortable.!! Then we went to vet again. The canine medication seems to vanished from the pharmacy so we needed another prescription.
What a little darling, I would be the same with Jack, he's to old as well to be chased around by a puppy, she's such a cutie though!..she'll soon be settled in, hope you have many days of happiness with her!..


Meg, l have only just seen this and l am really thrilled for you but l am so envious. Pippa looks beautiful and will be great company for you. I am sorry Chloe isn't so good but l think Pippa might even rejuvenate her.
Yes, your hair looks lovely and is beautifully cut. You once said in a thread during Covid that your hair was awful and was sticking out everywhere. Look at you now so… stylishly coiffured!