Total eclipse of the heart
Where the streets have no name
No5 Heart on the line by Richard Marx
I left my heart in San Francisco
7 video killed the radio star ???
Needles and Pins.
Total eclipse of the heart
Candyman.
I left my heart in San Francisco
Where the streets have no name
7 video killed the radio star
8 Hotel California
9 Kiss from a rose
10 born to run.
11 Champagne supernova
12 Woman in chains
correct answers just No4 still to guess is hard one to guess so made it a little bigger to hopefully help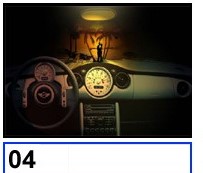 4 paradise by the dash board light (meatloaf)???
@Psmith is correct well done this round is now finished
Brilliant! I couldn't figure that one out!
I studied all the evidence at my disposal and guessed.