Here's another one of my Tiger pics, taken at a sanctuary earlier this year. Probably best seen full screen.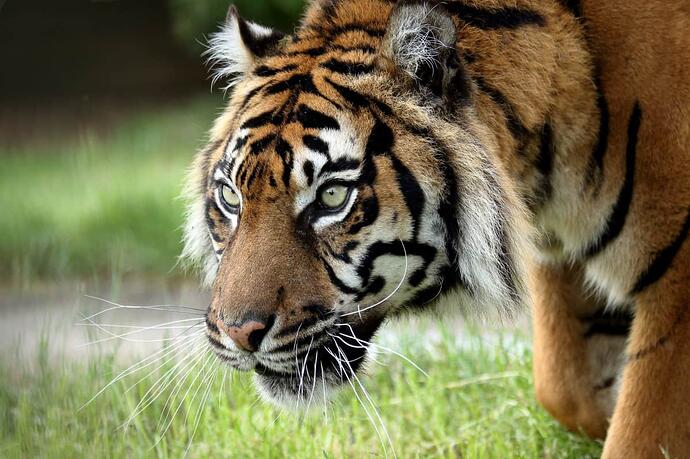 What was he focused on, can you remember? He looks very intent on something!
I was accompanied by one of the keepers who was feeding him bits of meat to bring him forward enough so I could get my shot.
Oooh! That is so interesting, Graham. Its a beautiful shot, well done.

Wow what a shot @Graham !
They are perfectly adapted to camouflage themselves aren't they?
Beautiful, as always, Graham.
\wonderful, Graham, I so want to cuddle him!