I have to be honest and say that I have searched high and low for this but so far have not found the answer.
The plant is currently about 18" high and new leaves appearing all the time.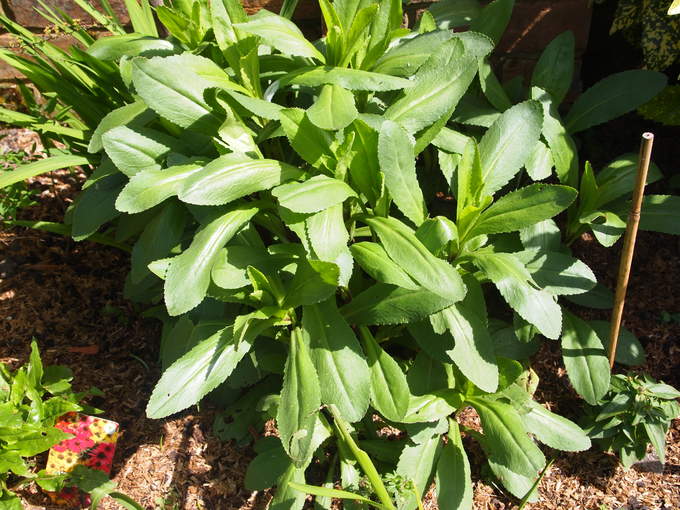 I don't remember planting it but I can't imagine there was a space for it either.

The stems are reddish and sort of rhubarb-like.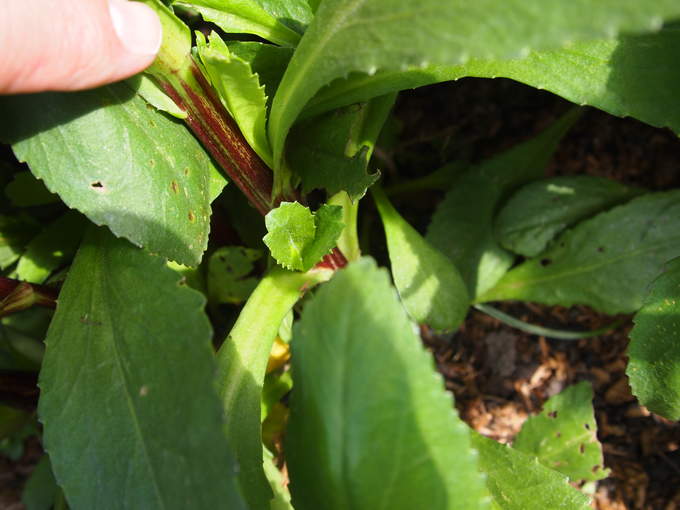 The leaves are long (approx 10cm) and pointed with a serrated edge. What's unusual is that the veins run from the end of the leaf and along the length,rather than running sideways.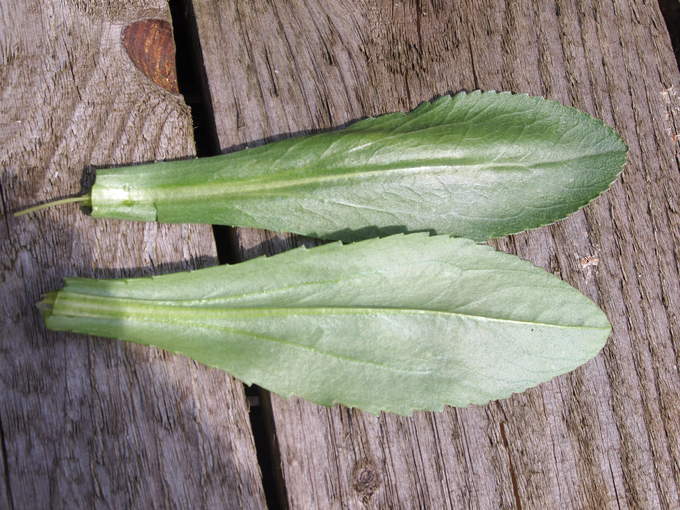 Thank you. :-p:-p