Just a bit of fun.
Latte.
Bag of crisps.
Bacon Sarnie…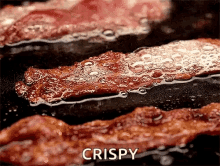 Can you smell it?
Cheese & Ham Toasted sandwich
Mug of tea
Small bag of Prawn Flavoured Crisps and Hot Chocolate to drink.
I ate Harsenal!

Cup of espresso just now.
Egg & bacon with bread & a Kitkat.
Apple slices, dates and walnuts.
Chipolatas, mashed potatoes, green cabbage, Brussel sprouts ,and gravy.
I absolutely love those, Lidl do a fantastic selection, guess who's going to Lidl tomorrow, they really are a favourite ,how could I have forgotten those,
…they are definitely " irresistible "!!
Chicken Tikka Madras, Kestrel Extra.
Homemade Burger

and sugar free coke
Saturday night so pizza and beers
Tucker: shrimp, tomato, spinach, feta surprise!
Drink: Stella Artois - just finishing one off. Still Saturday night here!
I had an After Eight mint with a cup of weak tea before bed last night. They were supposedly for Christmas…they won't make it till then