Should be an interesting season but I suspect it'll be more of the same, but you never know
Formula E and British Touring cars much more interesting to watch
Yep, looking forward to the 2023 season Minx. I've marked all the races up on my calendar…
It makes me angry sometimes, but I still love it…

Formula e used to be interesting, but the few races I watched were a bit…, meh, touring cars are ok, but there's too much argy Bargy sometimes…
Theres nothing like saving the planet.
And thats nothing like saving the planet.
I can't believe you said that brokenvows…

Germany are once again returning to burning coal, as well as India, China and even we are opening a coal mine in Cumbria. Did you notice the amount of rocket launches recently hurling objects into space and burning massive amounts of fuel? The skies are filled with aircraft dropping pollution on your head every minute, a lot of them are private executive jets delivering the rich and powerful to Davos so they can tell us how to reduce using energy and save the planet…There is a war raging in the Ukraine producing millions of tons of pollution and CO2…
There are ships and planes delivering most of the goods and food we use in the UK from half way around the world when we could start to produce our own…
and you think that 20 racing cars speeding around a track a couple of times a month is going to save the planet from destruction?
Do you drive brokenvows? Do you like exotic foods? Or perhaps a glass of red wine? How often do you buy new clothes? Is your house nice and warm? How many gadgets are in you kitchen?
Do you holiday abroad?
It's not a few chaps driving racing cars that will cause the demise of this planet, it's you!
And yet you agreed with me OldGreyFox on the UK space launch January the 9th ?.
I shall stick to my way of thinking,this woman is not for turning

No much interest in this thread since I'm basically talking to myself…
When Darth Vader transforms into an F1 racing car- I'm lovin it!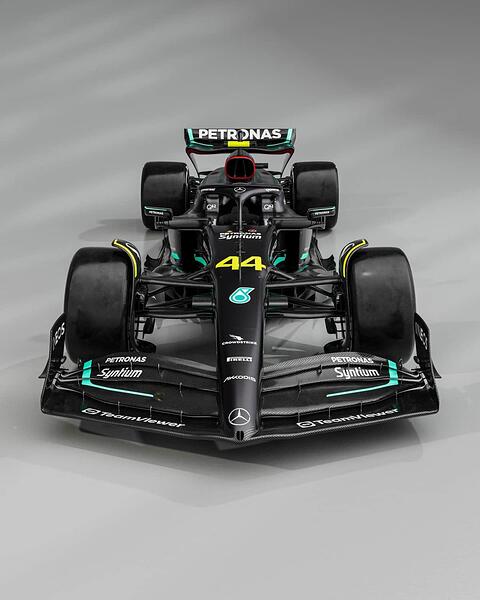 I do ! But more so than when the season starts in earnest.
Ahh, bless you kind sir

Season is just around the corner. Busy weekends ahead!
Indeed. I think the new Ferrari wings are a little bit of a departure. Could be interesting.
Same here Minx, I hang on your every word…